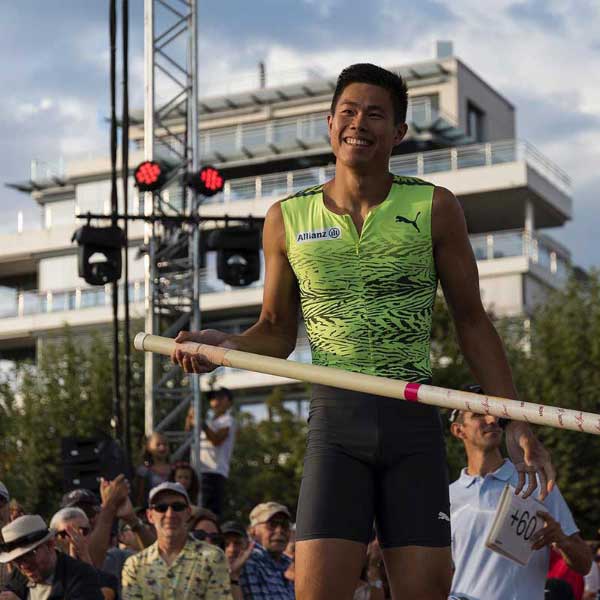 By Leobert Julian A. de la Peña
EJ Obiena's streak of podium finishes is still alive after bagging the bronze medal during the recently concluded Olso Bislett Games held in Norway last June 16, 2023.
The Filipino pole vaulting sensation successfully jumped over the 5.81-meter height to formally clinch the third place.
Obiena only needed one attempt to cruise past 5.81-m and decided to take on the challenge of completing the 5.91-m height in the next round.
However, Obiena committed two-straight fouls in the 5.91-m height and took a risk by reserving his final attempt in the 6.01-m with hopes of breaking his Asian and national record.
Obiena then failed to complete his daring task and settled for the bronze medal behind Armand Duplantis of Sweden who ruled the tournament and USA's Chris Nilsen who won the silver medal.
Duplantis recorded another championship title after completing his run in the 6.01-m height while Nilsen was limited to a 5.91-m tally.
Despite the third-place finish, this was still an outstanding performance from Obiena after claiming his fourth-straight podium victory.
Several days ago, Obiena reset his previous Asian and national record during the Bergen Jump Challenge in Norway while also taking home the gold medal.
The 2020 Tokyo Olympian finally overcame the challenge of cruising past the six-meter barrier and has been longing to surpass his 5.94-meter record for over a year now which he did in style after only needing one attempt to make history.
"It all started with a dream to jump over 5m and set the National Record to now be the 24th* person all-time to go over the 6m barrier and the first ever Asian/Filipino," wrote Obiena on his Facebook account.