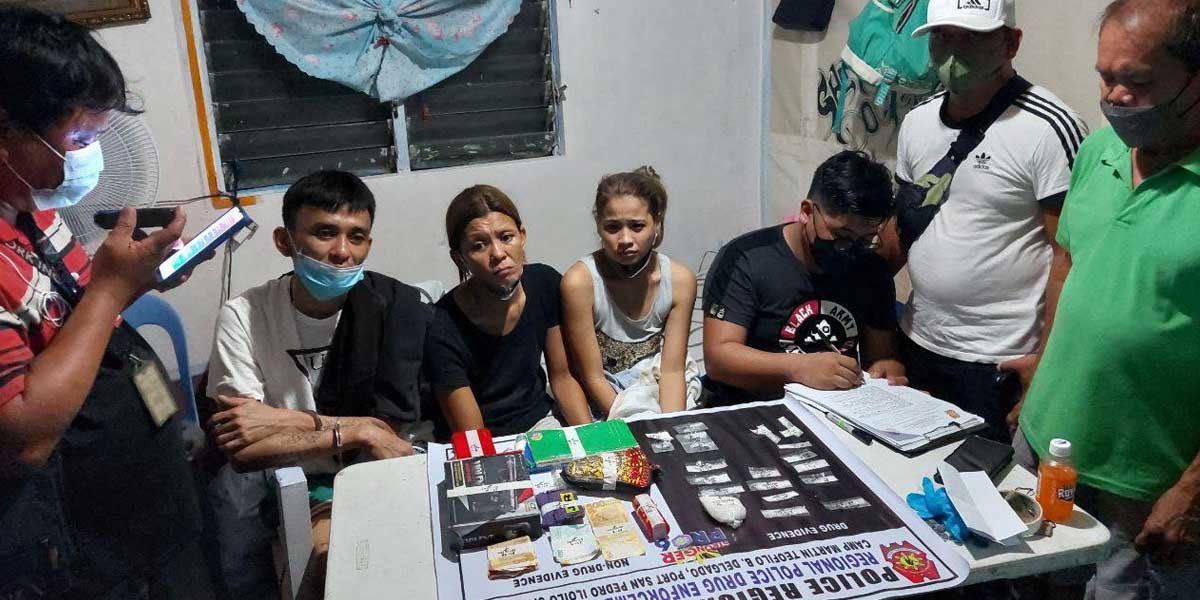 By Jennifer P. Rendon
Three persons were arrested in a police anti-illegal drug operations evening of June 13 in La Paz, Iloilo City.
The suspects were identified as Archie Tipanan, 35; Eden Rose Robles, 40; and Margareta Conception Sorilla, 27. All are residents of Barangay Caingin, La Paz, where they were also arrested.
Tipanan was the subject of the anti-narcotics operation while Robles is his sister and Sorilla is his live-in partner.
Tipanan and Sorilla are both alleged high value individuals while Robles is a purported street level individual drug personality.
Members of the Regional Police Drug Enforcement Unit (RPDEU)-6 and the Iloilo City Police Station 2 arrested the trio at Tipanan's house around 6:30 p.m. Monday.
The couple allegedly connived in selling a sachet of suspected shabu for P7,000.
Lieutenant Colonel Mark Anthony Darroca, RPDEU-6 chief, said Robles was at her younger brother's home when the buy-bust operation was conducted. She also yielded illegal drugs from her possession.
Recovered during the operation were 19 plastic sachets of suspected shabu, the P7,000 marked money, P1,200 cash, and several non-drug items.
Darroca said the seized substance weighed around 80 grams and valued at P544,000.
Darroca said Tipanan was arrested in 2013 for visiting a suspected drug den. He was accused and found guilty for violating Section 7, Article II of Republic Act 9165 (Comprehensive Dangerous Drugs Act of 2002).
He was released from incarceration in 2019 after availing of the plea-bargaining agreement.
Darroca said they monitored Tipanan's illegal drug activity in January 2022.
"We have arrested a pusher who claimed that Tipanan was his source. But he appeared to have momentarily stopped from his activity after that," Darroca said.
But the RPDEU monitored last week that Tipanan was again back in business.
The three suspects are now detained and will be charged for violation of RA 9165.