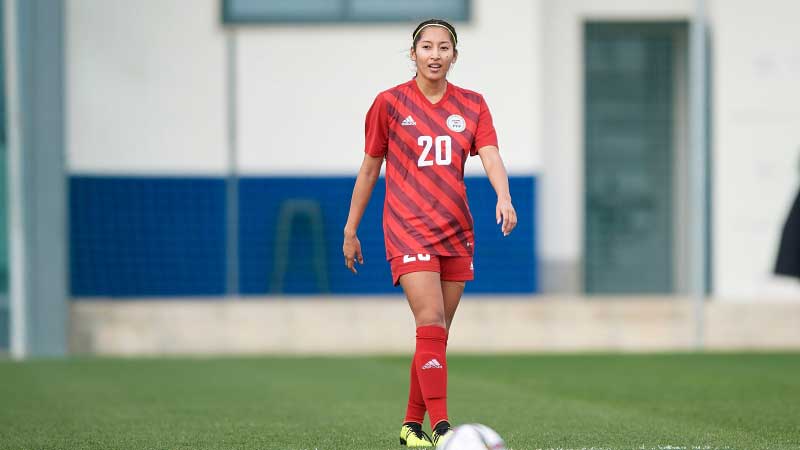 By Leobert Julian A. de la Peña
Another member of the Philippine Women's national football team just earned a big break.
Quinley Quezada, the attacking midfielder of the Filipinas, will be headed to Australia after getting acquired by football club Perth Glory currently competing in the Liberty A-League.
The development was confirmed last September 8, 2023, after the Western Australian football club announced Quezada's arrival for the upcoming 2023-2024 season campaign.
Quezada's rise to stardom started when she played for the Filipinas under the tutelage of head coach Alen Stajcic for two fruitful years.
During that span, Quezada quickly turned heads after tallying a total of 22 conversions while helping the Philippines qualify for their first-ever FIFA Women's World Cup.
Known to be a high-volume scorer and an efficient ball carrier, Quezada became a key piece to coach Stajcic's formation piece during the Asian qualifiers.
Perth Glory will expect Quezada to deliver right away as she is still fresh from a FIFA Women's World Cup stint just a month ago.
The Australian club will also get an added dimension to Quezada's game, an improved defense after playing several backline roles during her time with the Filipinas.
Quezada will be joining her national team teammate Jessika Cowart in Perth Glory and will suit up once the playing season kicks off.
"I'm very excited to be joining Perth Glory this season. Aside from Perth being a beautiful community to live in, I've heard so many admirable things about the club and the team," said Quezada.