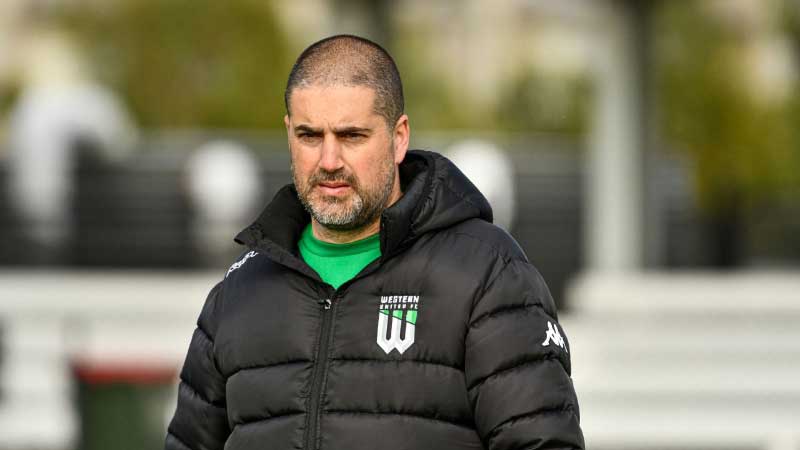 By Leobert Julian A. de la Peña
A new chief tactician will aim to pick up where the Philippine Women's National Football Team left off.
After the departure of former head coach Alen Stajcic three weeks ago, another Australian is set to take over the mentorship role for the Filipinas confirmed last August 23, 2023.
Welcome, coach Mark Torcaso.
Just like Stajcic, Torcaso is a decorated coach in Australia and is the current A-League Women's Coach of the Year awardee.
The deal was inked after Philippines Football Federation (PFF) president, the Ilonggo sports patron Mariano Araneta, together with PFF General Secretary Atty. Edwin Gastañes came to Sydney, Australia to finalize Torcaso's contract.
Torcaso will be joined by his current staff in leading the Filipinas to greater heights and qualifying for the second straight time in the FIFA Women's World Cup.
"We extend a warm welcome to Coach Mark Torcaso and his staff to the PFF family. We are confident that they will continue to elevate the standards of the Philippine Women's National Team in all aspects and lead the team to greater heights, following the historic and memorable 2023 FIFA Women's World Cup in New Zealand," said Araneta.
Under Stajcic's helm, the Filipinas were able to qualify in the semifinals of the Asian Football Confederation Asian Cup two years ago.
After the great start, Stajcic wasn't done leading the team to a new standard of success after steering them to the championship title of the 2022 AFF Women's Championship and a bronze medal finish at the 31st Southeast Asian Games.
Perhaps Stajcic's biggest achievement as Filipinas' head coach was helping them qualify for the prestigious FIFA Women's World Cup.
Not only did they claim their first appearance on the most prestigious football stage but they also clinched a win against the host nation New Zealand, 1-0.
Stajcic already found his new home after agreeing to a contract with Australian professional club Perth Glory.
Now, all eyes will be on Torcaso's era with the Filipinas. Can he surpass the expectations of the PFF and the PHL football fans?