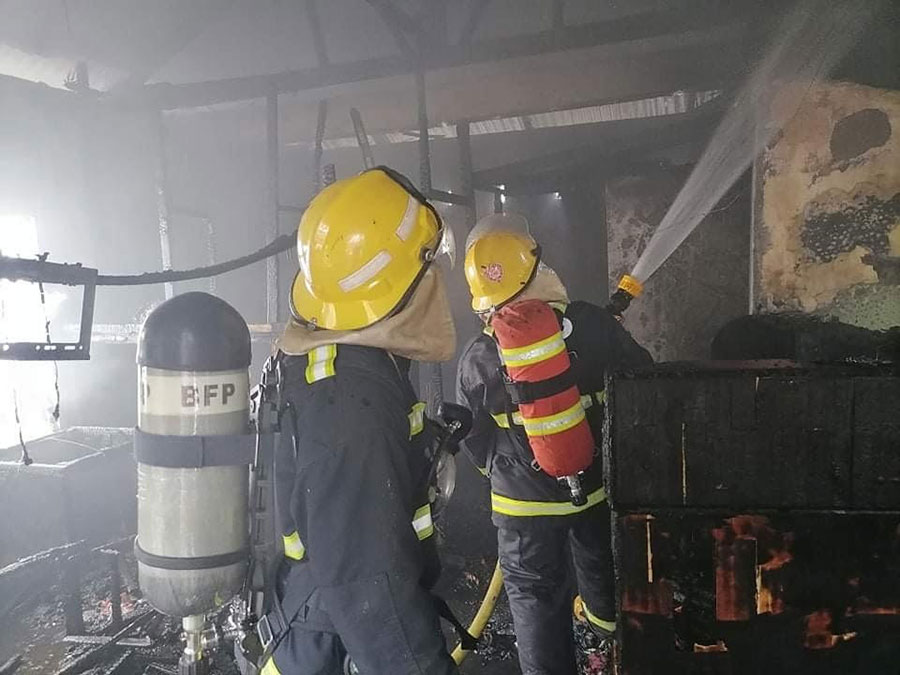 By Glazyl Y. Masculino
BACOLOD City – Four persons suffered elevated blood pressure after their residences were among the seven houses that were razed by fire at Purok Sawmill III, Barangay Bata here yesterday.
The fire broke out from the bedroom of Rene Castillo, brother of house owner Jenny Castillo around 12:39 p.m., according to Chief Inspector Rodel Legaspi, city fire marshal.
Legaspi said that Jenny's house was razed to the ground while six neighboring houses were damaged.
Legaspi said the affected houses were made of light and concrete materials.
Firefighters had difficulty penetrating the area because of narrow passageways, he added.
One of the fire victims suffered an abrasion in his left foot when he probably failed to wear a pair of slippers while running from the burning house, Legaspi said.
The Bureau of Fire Protection (BFP)-Bacolod has yet to determine the cause of fire.
The BFP declared fire out around 1:19 p.m.
The blaze left an estimated P225,000 worth of damage.