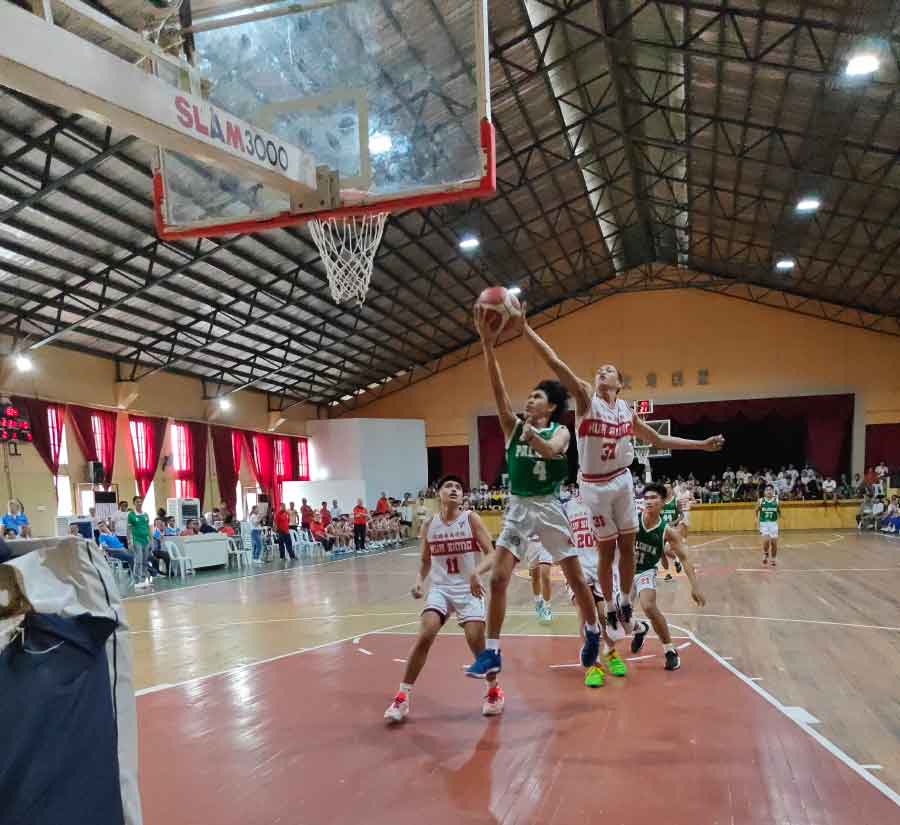 By Leobert Julian A. de la Peña
The first-ever Chairman's Cup Philippines basketball league successfully held its first season last September 14, 2023, at the Hua Siong College of Iloilo Ledesco Campus.
Chairman's Cup's formal program opening started at 2 PM, with the founding staff and personnel introducing the beloved special guests who took time to witness basketball history in the City of Love.
Six teams will be vying for the prestigious championship title: The Hua Siong Red Phoenix, Saint Robert's Panda Rockets, Province of Palawan, Bacolod Tay Tung, University of Saint La Salle, and the University of San Agustin.
Hundreds of Ilonggo basketball enthusiasts immediately flocked to the Hua Siong Ledesco campus as the host squad took on Palawan in the opening game of the tournament.
It wasn't an easy opening game day for the Hua Siong Red Phoenix as the brave young hoopers from Palawan put up a fight in the nip-and-tuck affair.
Hua Siong conceded its double-digit lead in the final canto when Palawan started to mount a run generated mostly inside the shaded lane.
However, the mighty Red Phoenix squad was able to weather the storm and buried some clutch baskets down the stretch to hack out a 102-100 victory.
Jid Locsin, Hua Siong's primary floor general, had another solid game backstopped by Amiel Dema-ala's consistent shooting from the three-point range.
Rymanuel Montinola also went to work for the Red Phoenix, putting up some buckets in the first half as he fearlessly challenged the tall frontcourt of Palawan to help his squad extend their lead to as much as 15 points.
Meanwhile, the last clash of the opening game day featured a showdown between the St. Robert's Panda Rockets and the Bacolod Tay Tung.
The Panda Rockets got the better of Tay Tung and completed a come-from-behind 76-69 win and joined Hua Siong in the early winner column.
St. Robert's turned it up in the second half and banked on their tight perimeter defensive schemes to grab the huge win.