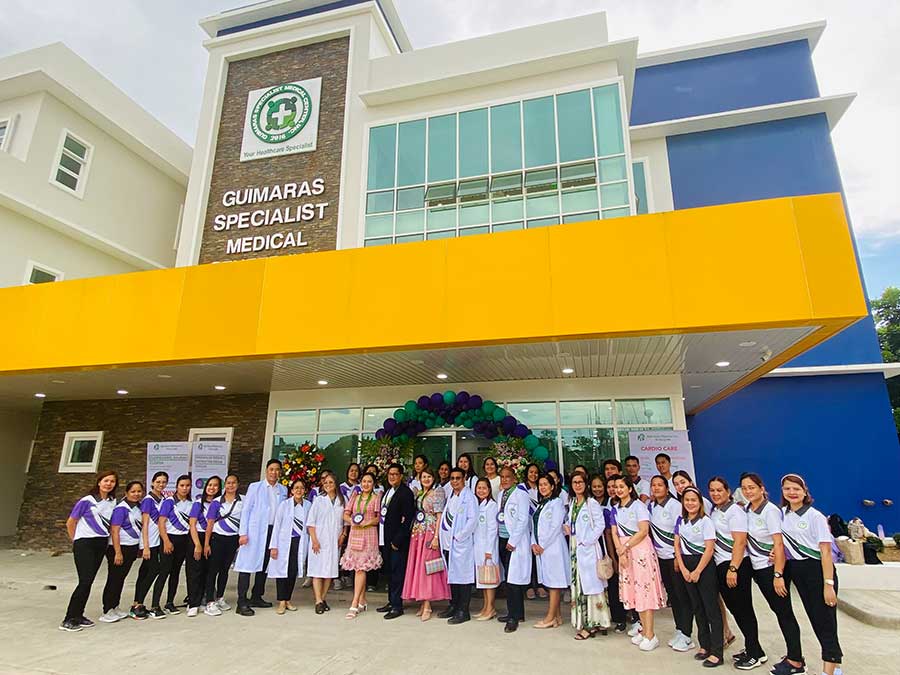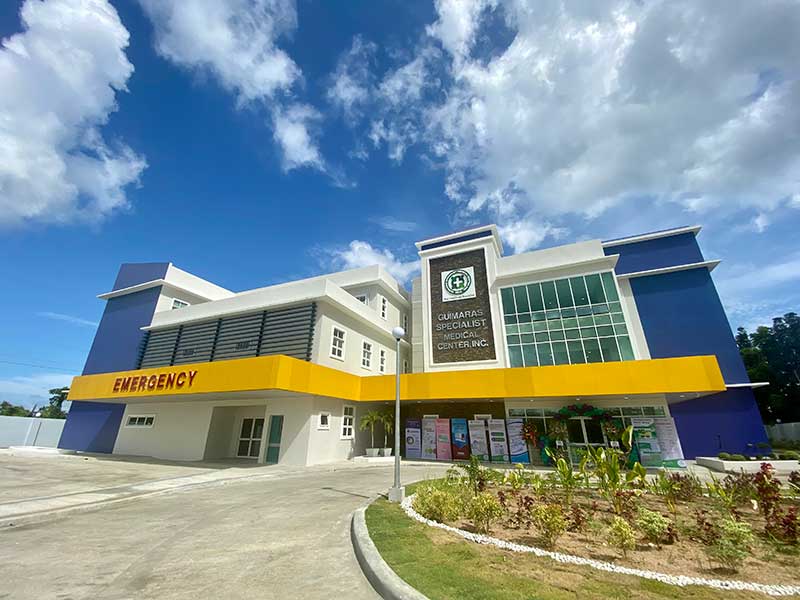 Story and photos by Mariela Angella Oladive
Guimaras residents no longer need to make the daunting journey to Iloilo City for emergency medical care as the first private secondary level hospital, Guimaras Specialist Medical Center, Inc. (GSMCI), was blessed and inaugurated on October 22 at San Miguel, Jordan, Guimaras.
The ceremony was presided over by Rev. Fr. Alex Serania, GSMCI President Putli Jahallia Fuerte, and Chairman of the Board of Directors Dr. Ronelo Buñol.
The event was graced by key figures, including the founders, investors, board of directors, and other stakeholders. Also present are San Lorenzo Vice Mayor Hon. Constantino Cordero Jr, San Lorenzo Councilor Hon. Ariel Zambarrano, and Buenavista Vice Mayor Hon. Cyril Beltran.
In an exclusive interview with Daily Guardian, GSMCI Pres. Putli Fuerte shared the inspiration behind building the hospital: "It is the people of the Guimaras that inspire me. When they are sick, they have to go to Iloilo City [to get treatment] since although we have a provincial hospital here [in Guimaras], it's not secondary-level. They are already sick, and they will have to undergo the hassle of going to the city, especially during bad weather. That's where my heart goes, to ease their difficulty getting treatment."
GSMCI is currently processing its accreditation as a secondary-level hospital. It is a three-story building with a 150-bed capacity and cutting-edge medical technology.
As a Level 2 hospital, GSMCI offers critical care services such as an ICU for critically ill patients and specialist doctors for gynecology and pediatric care. It includes general medicine, surgery, anesthesia, obstetrics, radiology, and clinical laboratory among others. This means the hospital can cater to patients needing intermediate supervised care, making it valuable to Guimaranons' healthcare needs.
According to GSMCI Pres. Putli Fuerte, the idea for GSMCI was conceived in 2016, with construction beginning in 2019, paused during the pandemic, and resuming afterward. The hospital's total cost is approximately P600-700 million, with P380 million allocated for the structural building, P120 million for state-of-the-art medical equipment, and the remainder for other expenses.
Also, the hospital's architectural design is a testament to prudent planning. Its Ilongga architect, Ms. Louise Alba, explained how she worked meticulously, employing a structural design inspired by Japanese planning principles with the primary goal of minimizing wastage and staying within the client's budget.
Notably, the hospital boasts an expansive one-hectare floor area that has been strategically planned for future expansion. Ms. Alba also highlighted the value of the collaborative planning process.
"I was very fortunate because I had numerous planning consultants, including the stakeholders and the medical staff, such as the doctors, who taught me about the circulation of the hospital. I realized that, as an architect, I cannot design a hospital without input from those who will be using the structure themselves," Ms. Alba said. This collaborative approach ensured that the hospital's design met the specific needs of its future users, further emphasizing its dedication to excellence in healthcare.
Dr. Buñol expressed his deep gratitude to everyone who contributed to this remarkable achievement in his address. He reiterated the hospital's mission: "GSMC and its board of directors have only one objective, and that is to serve the people of Guimaras."
Pres. Putli Fuerte echoed Dr. Buñol when asked about her message to the people of Guimaras. She said, "I hope they will welcome us because we are really here to serve."
The inauguration of the GSMCI represents a monumental stride towards improving healthcare services for Guimaras residents. As the team's vision materialized into a state-of-the-art facility, they aspire to deliver top-notch healthcare services that are both of the highest quality and exceptionally affordable, significantly enhancing the community's quality of life.