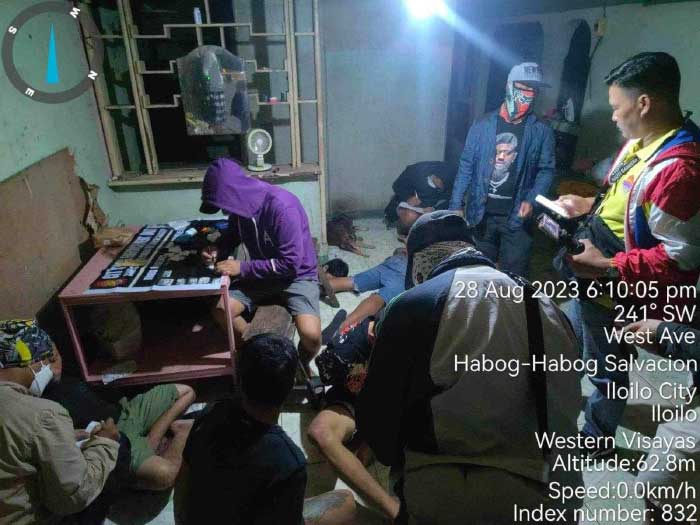 By Jennifer P. Rendon
Five persons were arrested in a police anti-illegal drugs operation evening of August 28 at Molo, Iloilo City.
Police identified the suspects as Al-June Mateo, 32; John Rey Bataquin, 37; and Isaias dela Cruz, 33. All are residents of Barangay West Habog-Habog, Molo.
Also arrested were Geo Canlas, 29, of Zone 2, Barangay San Juan, Molo and Glenn Paul Saul, 27, of San Pedro, Laguna, but temporarily staying at Barangay San Juan, Molo.
Members of the Iloilo City Police Office-City Drug Enforcement Unit (ICPO-CDEU), together with the Iloilo City Police Station 4 and the Regional Police Drug Enforcement Unit 6 (RPDEU-6), collared the five in a buy-bust operation at Barangay Boulevard, Molo,
Mateo, Bataquin and dela Cruz allegedly connived in selling two sachets of suspected shabu for P15,000.
The two other suspects were arrested after they were present at the house where the operation was conducted.
Police also recovered 17 more sachets of suspected shabu, a blue pouch, a mobile phone, cash of P2,400, a pair of scissors, two bundles of empty plastic sachets, bank receipts, and six lighters.
Captain Roque Gimeno III, ICPO-CDEU team leader, said the seized drugs were valued at P1,020,000.
It was gathered that Mateo and Bataquin were the main targets of the operation.
The duo has been staying at the house of a certain Mohan Mino, who was also arrested in a buy-bust operation in 2017.
Mateo is allegedly Mohan's right-hand man who took over their illegal drug operations.
Mohan, who is presently detained at the Iloilo District Jail in Barangay Nanga, Pototan, Iloilo, has been allegedly maneuvering the illegal drug trade.
But Gimeno said they're still investigating Mohan's source of drugs.
"They usually pay through GCash or bank transfer and the illegal drugs are delivered by a taxi," he said.
All suspects have no previous-drug related arrests except Canlas who was arrested in  2014 for violation of Section, Article II, Article II of Republic Act 9165 (Comprehensive Dangerous Drugs Act of 2002).
He was released on Aug. 21, 2023, or a week ago.
Police considered Mateo, Bataquin, and Canlas as high value individuals (HVIs) while Saul and dela Cruz are classified as "street level pushers."
Canlas and Saul will just be charged for violation of Section 11 while Mateo, Bataquin and dela Cruz will be charged for violation of Sections 5 and 11, Article II of RA 9165.