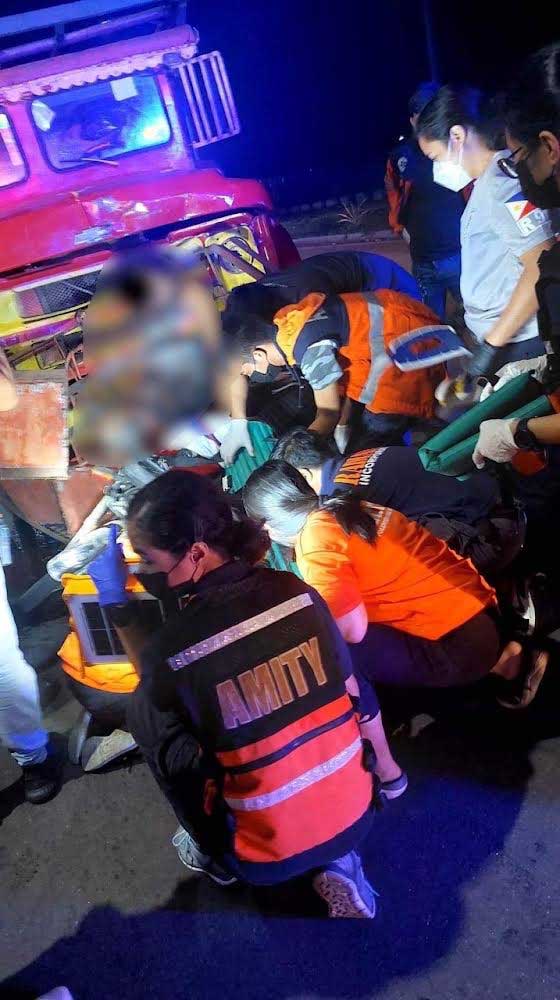 By Glazyl Y. Masculino
BACOLOD City – Five persons, including two teenagers, were killed in separate road accidents here and in Negros Occidental in the past three days.
Last Friday, Marciano Mahilum Jr., 40, his 17-year-old daughter, whose name was withheld, and his brother-in-law Reynald Porras, 35, all residents of Barangay Matab-ang, Talisay City, were killed after their tricycle collided with a truck in Barangay Bata here.
Police Staff Sergeant Richard Dema-ala, traffic investigator of Police Station 3, said the victims were on their way home when they allegedly overtook a truck they were tailing.
But another truck driven by Ervie de Pedro of Bago City was approaching on the opposite lane.
Mahilum allegedly swerved to avoid the approaching truck, but the truck hit the side of the tricycle.
Dema-ala said Porras died on the spot, while Mahilum passed away at Corazon Locsin Montelibano Memorial Regional Hospital here.
Mahilum's daughter also passed away in a private hospital here the following day.
Dema-ala said that both parties had an initial settlement.
The next day, a 13-year-old boy died after his driven tricycle collided with a truck loaded with sugarcane at Hacienda San Jose, Barangay Katilingban, Talisay City.
Police Lieutenant Abegael Donasco, deputy chief of Talisay City Police Station, said the tricycle was in ascending direction, while the truck driven by 38-year-old Jouie Medalla was in the descending direction. However, the tricycle overlapped with the truck's lane, causing a collision.
"Gin arangka niya ang tricycle kag daw bag-o lang practice ang bata," she added.
The minor, whose name was withheld, passed away in a hospital due to head injuries. His 18-year-old passenger was unharmed.
Donasco said the minor drove the tricycle without permission from his father.
Both parties had an initial settlement after the truck owner assured to provide burial assistance to the minor's family.
Another fatality was reported here yesterday after his motorcycle crashed with a wing van truck loaded with softdrinks that was parked along the Circumferential road at Purok Pine Tree, Barangay Bata.
Killed was Jefferson Decosta, 28, a native of Sagay City, and temporarily residing in Barangay Estefania here.
Dema-ala said Decosta was allegedly speeding on his way home when he probably failed to notice the truck because it has no early warning device.
Truck driver Alfredo Cosio, 28, of Barangay Bata, parked his vehicle on the roadside to have dinner nearby when the accident happened.
Dema-ala said Decosta was wearing a helmet but he suffered head injuries and died on the spot due to the impact.
Dema-ala said that a representative from the trucking services and the victim's family met yesterday, but he has yet to know if both parties reached a settlement.