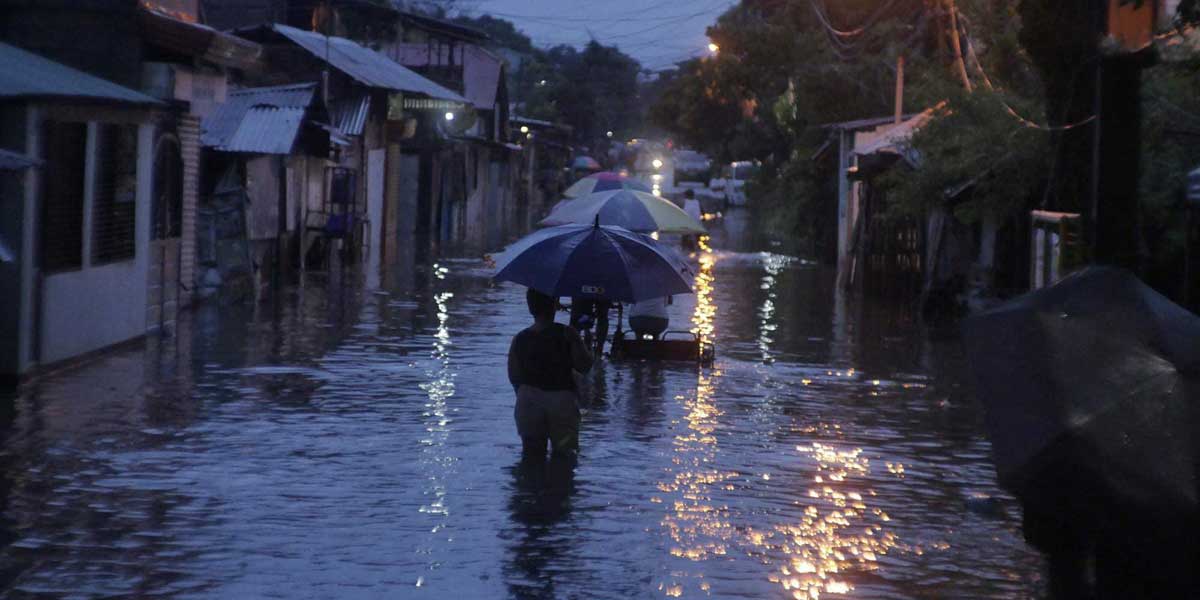 BACOLOD City – Half of this city's 61 barangays have been hit by floods brought by monsoon rains enhanced by Typhoon Goring for three days now, forcing thousands to seek shelter in evacuation centers and causing the suspension of classes in all levels Tuesday and Wednesday.
On Tuesday afternoon, the city's evacuation report showed the affected areas are Barangay 1, 2, 6, 8, 9, 10, 16, 18, 21, 29, 30, 35, 36, 39, 40, Alijis, Banago, Bata, Cabug, Felisa, Handumanan, Mansilingan, Pahanocoy, Punta Taytay, Sum-ag, Singcang-Airport, Taculing, Tangub, Vista Alegre, Montevista and Mandalagan.
Dr. Anna Maria Laarni Pornan, head of the City Disaster Risk Reduction and Management Office, said heavy downpours started Sunday night and rains were almost non-stop Monday, and continued until Tuesday.
"The rains were cumulative and the grounds became saturated. There's less water absorption because we're an urban area," she said.
Report further showed some 6,781 individuals from 2,056 families were taken to 47 evacuation centers located in public schools, barangay halls and covered courts, daycare centers and churches.
Most number of evacuees are in Barangay Sum-ag, with 468 families or 1,867 individuals; Barangay Pahanocoy, 399 families or 1,404 individuals; and Barangay Singcang-Airport, 397 families or 1,140 individuals.
On Monday, flood monitoring showed flood waters went as high as 10 feet in Purok Kaisahan, Barangay Sum-ag while in other areas of the village, three to eight feet high.
In Barangay Pahanocoy, residents experienced up to four-feet floods while in Purok Carvic, Barangay Mandalagan, up to seven feet.
Rivers in Barangays Banago and Mandalagan overflowed while Sum-ag River and several creeks were at critical water levels on Monday. (PNA)