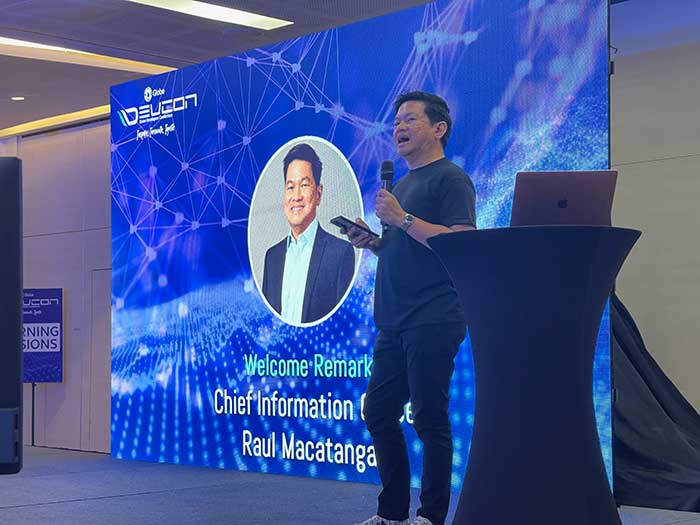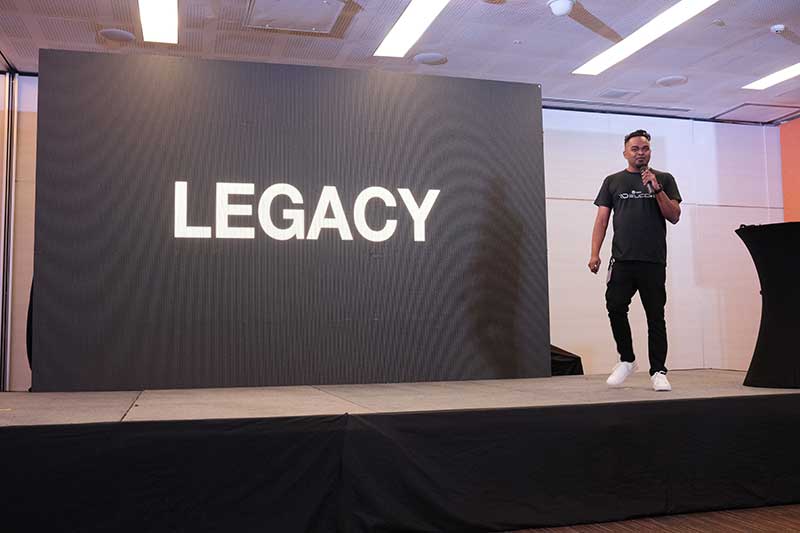 Leading digital solutions platform Globe demonstrated its commitment to fostering innovation, collaboration, and knowledge exchange within the tech community as it hosted the 1st Globe Developers' Conference recently.
Organized by Globe's Information Services Group (ISG), Globe DevCon was a convergence of visionary developers, business moguls, and tech aficionados. It showcased cutting-edge technologies, shared pioneering solutions, and promoted best practices.
More than just a learning experience, the event provided an opportunity for attendees to immerse themselves in a world of innovation, all while having fun and being inspired to take their development pursuits to the next level.
Globe Chief Information Officer Raul Macatangay set the tone with a powerful message about collective creation.
"Each one of us can be a builder or creator. No matter how ordinary we feel," he passionately declared. Macatangay went on to acknowledge the invaluable contributions of the partners present, referring to them as Globe's "co-creators" and "co-builders."
Ricky Mohan, Globe ISG's Senior Advisor for Cloud Enablement and Service Operations Division, echoed this sentiment during his keynote address.
"DevCon is a day for creators, by creators," he said.
Mohan championed the principles of transparency, collaboration, and empowerment, all aimed at reducing creator friction: "If we work together, and we share, we collaborate, we could be so much better at what we're doing. I'm not saying we're bad, but we could be really, really better."
Karthik Krishna, Globe Senior Advisor for Product and Digital Growth, shifted the focus to the customers, discussing the significance of "Design Thinking."
"It is about them and for them. The closer the end-users' needs are analyzed and answered, the more successful the adoption or purchase of a solution. You iterate until you get it right from a customer perspective," he explained.
The event was a perfect blend of tech and product exhibitions, coupled with enlightening learning sessions. Topics ranged from Cloud and Operations to Application Development and Delivery, and Best Practices and Collaboration.
As the day drew to a close, attendees were invited to be part of the Globe Cloud Community. This initiative aims to promote continuous development and foster even greater collaboration among cloud enthusiasts within the company.
Globe DevCon was made possible through the participation of industry giants such as Dell Technologies, AWS, Amdocs, Cisco, Huawei, Hewlett Packard, QualityKiosk Technologies, MDI Novare, Netrust, MongoDB, Netpoleon, Palo Alto Networks, Yondu, Vertiv, RedHat, ServiceNow, Cloudflare, Google Cloud Platform, and Sourced.
The event took place at The Forum (B1 floor) of The Globe Tower, marking another milestone in Globe's journey in technological leadership and innovation.
For more information about Globe and its future events, please visit www.globe.com.ph.