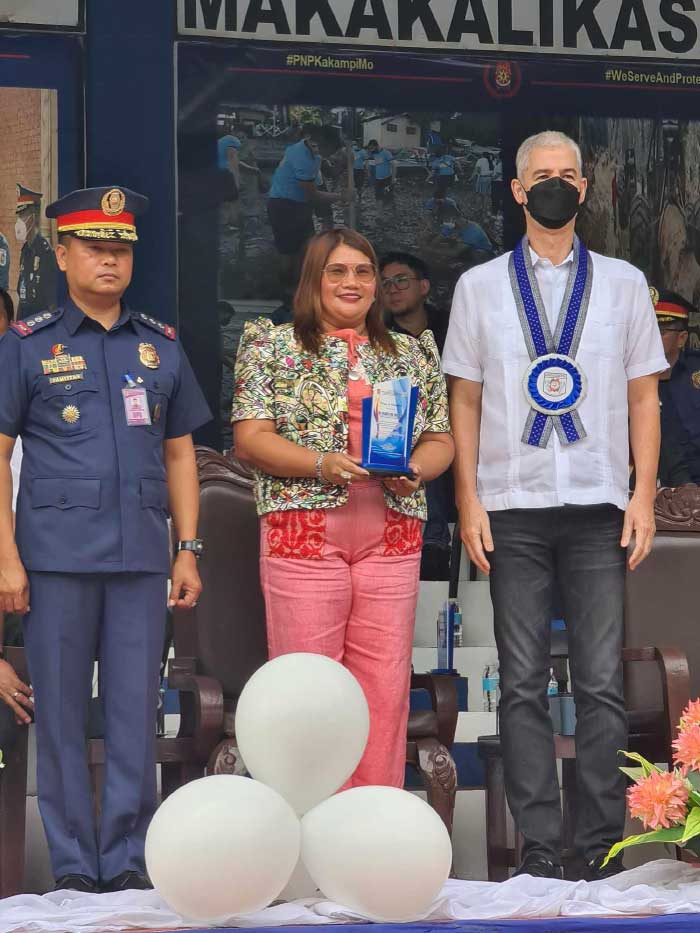 By Dolly Yasa
BACOLOD City – Negros Occidental governor Eugenio Jose Lacson is pushing  for the implementation of more ELCAC (Ending Local Communist Armed Conflict) programs,  by enticing followers of the New People's Army  to surrender, and abandon the armed struggle.
While those "hardcore" leaders of the NPA will not heed to our appeal, to surrender, Lacson told reporters  on Friday that the focus should be on their followers.
The recent terror activities of the rebel remnants in northern Negros, claimed the life of a policeman, who was among those who responded to investigate  the summary execution of two civilians on Aug. 9 in Sitio Icogan, Brgy. Minapasok, Calatrava, Negros Occidental.
"We cannot allow this to continue", Lacson, who was the guest of honor and speaker on the 122nd Police Service Anniversary held at Camp Alfredo Montelibano Sr. in Bacolod City, said.
This is a challenge to men and women in uniform, either PNP or Philippine Army, he added.
"Through ELCAC, we have proven that those surrendered, they were given a new opportunity to start all over again, with some of them integrated into the PNP, CAFGU and Philippine Army."
The Police Regional Office 6 and the 79th Infantry Battalion had condemned the rebels for the alleged killings of civilians, as well as the murder of PCpl. Jaime Nuñez, who was shot in the head by the ambushers to ensure his death, following a landmine attack and ambush.
Two other personnel of the Calatrava Police Station were also injured in the ambush.
The NPA Roselyn Jean Pelle Command has claimed responsibility for the ambush of Calatrava policemen.
While the staging of rebel ambush was not the first time in Negros Occidental, Lacson said it is not rampant, as he called on authorities to be vigilant againsts NPA terror attacks.