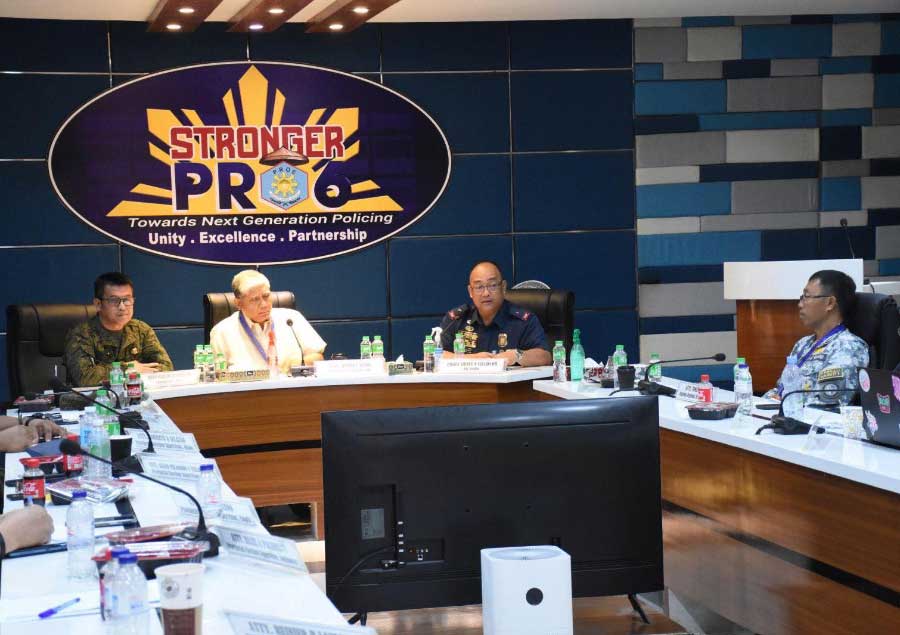 By Jennifer P. Rendon
Different representatives from government agencies and stakeholders in Western Visayas gathered on August 22 for the first Regional Joint Security Coordinating Center (RJSCC) special meeting for the barangay and Sangguniang Kabataan elections on Oct. 30, 2023.
Atty. Dennis Ausan, Commission on Elections (COMELEC) Regional Election Director, presided at the meeting.
Major General Marion Sison, Philippine Army's 3rd Infantry Division and Joint Task Force Spear commander; Brigadier General Sidney Villaflor, Police Regional Office (PRO)-6 director; Commodore Arnoldo Lim, Coast Guard District Western Visayas (CGDWV) commander, were also in attendance during the conference held at the Madia-as Hall of the PRO-6 headquarters in Camp Martin Delgado, Iloilo City on August 22.
The 1st Regional Joint Security Control Center (RJSCC) was called for to ensure that measures are in place for a secured, accurate and free exercise of the people's right to suffrage.
For starters, Comelec personnel discussed the overview of the coordinating conference, the Comelec statistics and calendar of activities, and peritoneal Comelec resolutions.
During the discussion, Atty. Jessica Sapal of the Department of Education (DepEd)-Region 6 and Monsignor Meliton Oso of the Jaro Archdiocesan Social Action Center (JASAC) and Parish Pastoral Council for Responsible Voting (PPCRV) also aired their expectations and concerns for the incoming BSKE.
The event also included the Signing of Temporary Authority-Security Detail (TA-SD) and the Presentation and Signing of RJSCC Joint Security Plan for the 2023 BSKE by COMELEC, PRO6, 3ID/JTF Spear and Coast Guard District Western Visayas.
It was capped by the Signing of the Commitment by RJSCC members and other deputized agencies.
Meanwhile, PRO-6 has vowed to exert all efforts and resources this coming October 30, 2023 election.
"I urge the public to do their share in our goal to have a secured, accurate and free conduct of 2023 BSKE. We will strictly implement all the guidelines set by COMELEC and will intensify all our police operations and anti-criminality campaign to deter lawless elements from spreading threat, fear and chaos during the whole election period," Villaflor said.
But he added that they cannot do it alone and would the community's support for the said endeavor.
"Be responsible citizens by not engaging or involving yourselves in any election-related violations," Villaflor said.