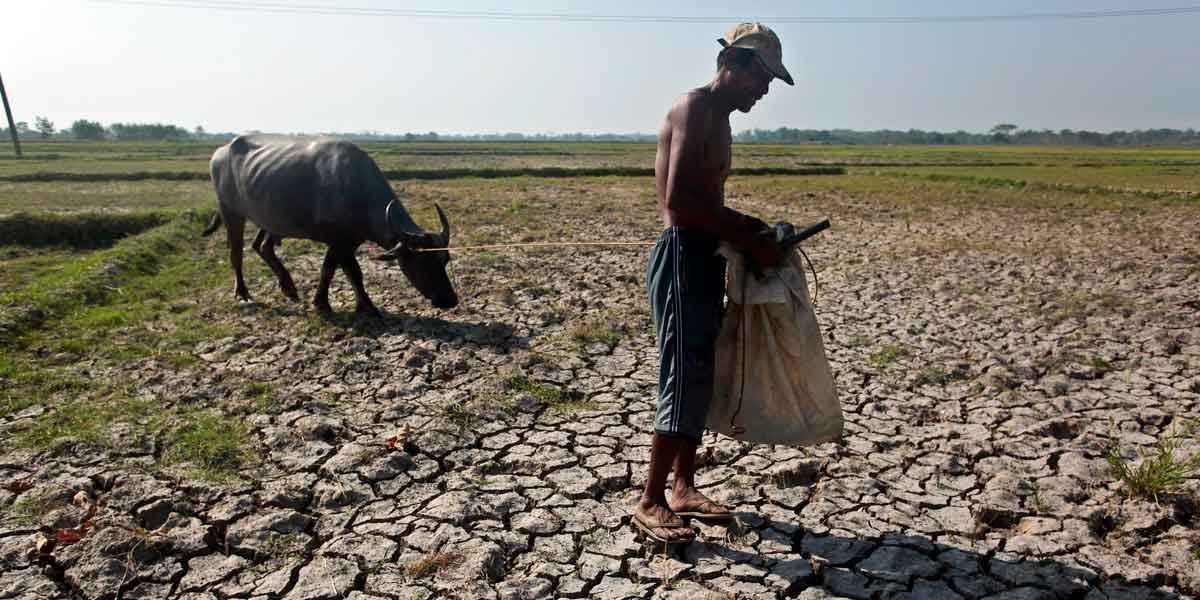 By Joseph Bernard A. Marzan
The Department of Environment and Natural Resources (DENR)-6 regional office encouraged exploration and exploitation of more ground water sources to beef up the public's water reserves in time for the El Niño season, which results in prolonged dry spells.
On the sidelines of the Guimaras Climate Change Summit, DENR-6 Regional Director Livino Duran said that they are monitoring the Tigum River in Maasin which provides water to 500,000 Ilonggos.
The Environmental Management Bureau-Region 6's Annual Assessment Report for 2021 indicated that the river, which is part of the Jaro-Tigum-Aganan river system, supplies water to Iloilo City for its domestic, commercial, and industrial needs.
"If we run out of [sufficient water] volume [in Tigum River], it means that households will lack usable [water]. With this, we have to look at it because we cannot say that volume would increase when we plant trees. Even if we squeeze the Tigum River dry, there will still be limits to the volume, and we want to sustain that," Duran said.
He said that the lack of surface water may push them to mull the collection of water from underground sources through productive aquifers.
An aquifer is a bedrock or a superficial deposit of rock that carries significant amounts of groundwater, and its productivity refers to how it can sustain the flow.
"With the expanding industrialization including increasing numbers of commercial establishments and residences, plus the use for irrigation, we have to look. I said about Maasin [town], if we lack volume for the surface water, we have to look underground," Duran said.
"There are lots of invitations because we are now talking about looking into our underground water, and we are talking about productive aquifers in Iloilo. Where can we get our potential sources of water if we lack surface water? In Iloilo, there must be detailed studies on the ground because we will see it there," he added.
He said that he is raising the process of adapting the aquifers with the National Economic and Development Authority.
If the bedrock being studied is confirmed to have productive aquifers, use of the land on top should not be for residential or commercial purposes, but remain as agricultural land, so that the recharge from rains would seep into the soil.
"If we make [the land] to be commercial [or] residential, we would be destroying the aquifers because the recharge would then be [primarily] from restrooms. It should have a semblance, more or less have permanency," he said.
Duran further reiterated guidance from their central office reminding the public to conserve water.
He raised the alarm on the potential effects of the phenomenon on Iloilo province's agricultural capabilities, citing the continuing wait on the eventual operation of the Jalaur Mega Dam.
"We wanted to manage our water for domestic purposes, because there is a high necessity and many will be affected. Many will be talking of water for irrigation, [El Niño] would reduce production if water could no longer sustain irrigable areas in Western Visayas. We are looking into that very seriously," the director said.
He added that they are coordinating with provincial and city ENR offices on the use of water in relation to fire response in agricultural lands, as it may affect water supply needed to maintain the region's forests.
"There have been a lot of plantations established throughout the region, we're talking about around 210,000 hectares. This would now add up to our forest cover, so if there would be no fires, we should be assured of [water for] the forest cover. If there would be fires, there would be reduction [of water] in terms of forest cover," he said.
The Philippine Atmospheric, Geophysical and Astronomical Services Administration (PAGASA) in a July 4 update stated that El Niño is already present in the tropical Pacific and would persist until the first quarter of 2024, with signs of strengthening in the coming months.
There would be an increased likelihood of below-normal rainfall conditions with negative impacts including dry spells and droughts, but above-normal rainfall conditions during the Southwest monsoon (Habagat) season may also be expected according to PAGASA.