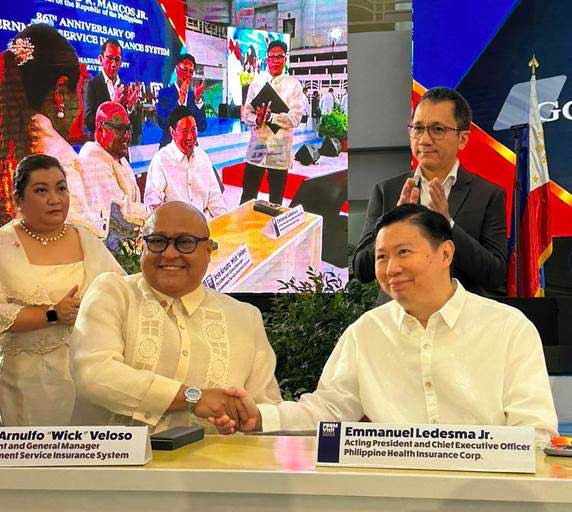 State pension fund Government Service Insurance System (GSIS), has partnered with the Philippine Health Insurance Corporation (PhilHealth) to issue surety bonds, ensuring free consultations for PhilHealth members at primary healthcare facilities within the "Konsultasyong Sulit at Tama" (KonSulTa) network.
The KonSulTa network includes accredited healthcare providers, facilities, and professionals who deliver a variety of fundamental health services, inclusive of consultations, to PhilHealth members.
The surety bonds issued under the partnership will ensure that each healthcare provider within the KonSulTa network fulfills its obligation to PhilHealth, thus providing registered beneficiaries with assurance and peace of mind.
The Memorandum of Agreement (MOA) was signed at the 86th anniversary event of GSIS that was attended by President Ferdinand Marcos Jr.