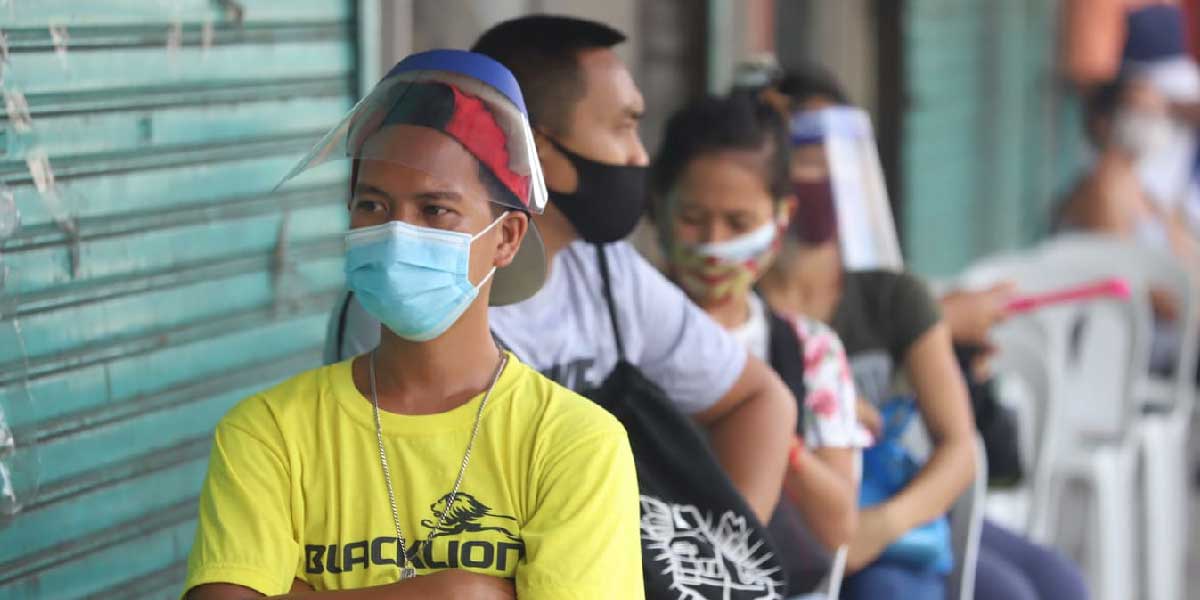 By Jennifer P. Rendon
Complacency? Pandemic fatigue? Or just plain negligence?
Or it could be a combination of all these factors that caused the number of violators of health protocols in Western Visayas to swell to 123,948.
The number is based on the reports of the different police units of Police Regional Office (PRO)-6 records from August 2020 to March 16, 2021.
Failure to wear face masks topped the list with 49,021 while those who were caught not wearing face shields numbered to 34,276.
A big number of violators, 35,287 persons, were caught not observing social distancing; 2,346 failed to present Barangay Quarantine Pass; 811 for mass gathering violation; and 1,797 were caught violating quarantine protocols; 173 violated RA 11332 or the "Mandatory Reporting of Notifiable Diseases and Health Events of Public Health Concern Act."
Meanwhile, 237 persons violated Article 151 of the Revised Penal Code (disobedience to a person in authority or the agents of such person).
Lieutenant Colonel Joem Malong, PRO-6 spokesperson, said that most violators were only cautioned for their breach of the minimum health protocol.
Of the 123,948 violators, Malong said 98,039 were warned, 25,565 were fined, and 344 were turned over to the barangay for proper disposition.
It was in February 2021 when PRO-6 recorded the most number of violations at 20,021.
Meanwhile, the Iloilo City Police Office recorded the highest number of violators with 36,240.
Warning was given to 31,208 violators and 14 were arrested and turned-over to their village officials while 4,992 were slapped with penalties.
Amid the rise in the number of Covid-19 cases, Brigadier General Rolando Miranda, Western Visayas police chief, reiterated his instruction to PNP personnel in the region to strictly implement the protocols.
"It's been a year so people should get used to following these simple protocols," he said adding that strict implementation must be carried out until everyone is immunized.
As of March 21, Western Visayas has a total of 26,592 Covid-19 cases. A total of 24,292 have recovered while there were 766 deaths.
The region's active cases are now at 1,526.