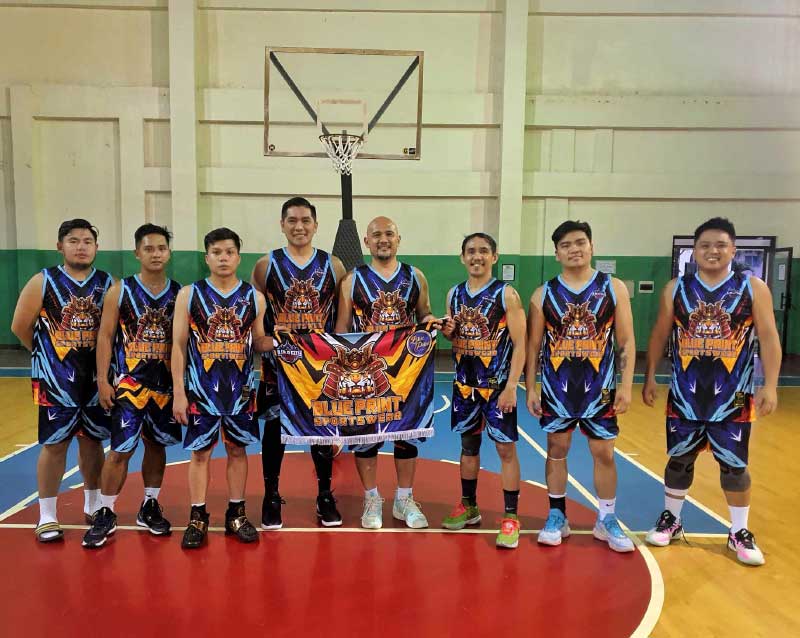 By Leobert Julian A. de la Peña
The Iloilo City Basketball Club (ICBC) basketball tournament's second conference of the year just opened its doors once again to provide high-level competitive hoops to all Ilonggos.
After a successful first conference with Team Dois grabbing the championship title, another journey to all of the competing teams this second conference just started last August 19, 2023, held at the Monterosa Subdivision basketball gym, Mandurriao, Iloilo City.
Two new teams will also seek to vie for the coveted trophy: The Tigerland Brokerage/Bluechips headed by Brian Villaruz and Blueprint Sportswear by Peter Oñate.
It didn't take long for Blueprint Sportswear to introduce itself in the league after immediately clinching its first win of the conference during the opening game day.
Blueprint got the better of Monkey Grounds Coffee, 91-76, with Oñate leading the way with 26 big points.
During the last game of the opening double-header, team Jaytie's Samgyupsal hacked out a thrilling 76-74 victory over team Tigerland/Bluechips Sportswear.
Roed Golez was named the best player of the game after dropping 20 crucial markers, helping his squad rack up their first win of the tournament.
Another double-header hoops schedule treated the fans the following day as team CVV Wheels x Ill City Clothing nipped team Selecta, 90-86, while the defending champions Dois cruised to a 76-67 win over QL Mortgage/Leadgen.
The ICBC match day will resume today, with team Ont's Café taking on Medal Sportswear in the first game followed by a clash between 42big and RDT Tamaraw.
ICBC would like to thank Waterworld Iloilo, Medal Sportswear, Selecta, Medal Advertising, and all who helped to make the second conference possible.