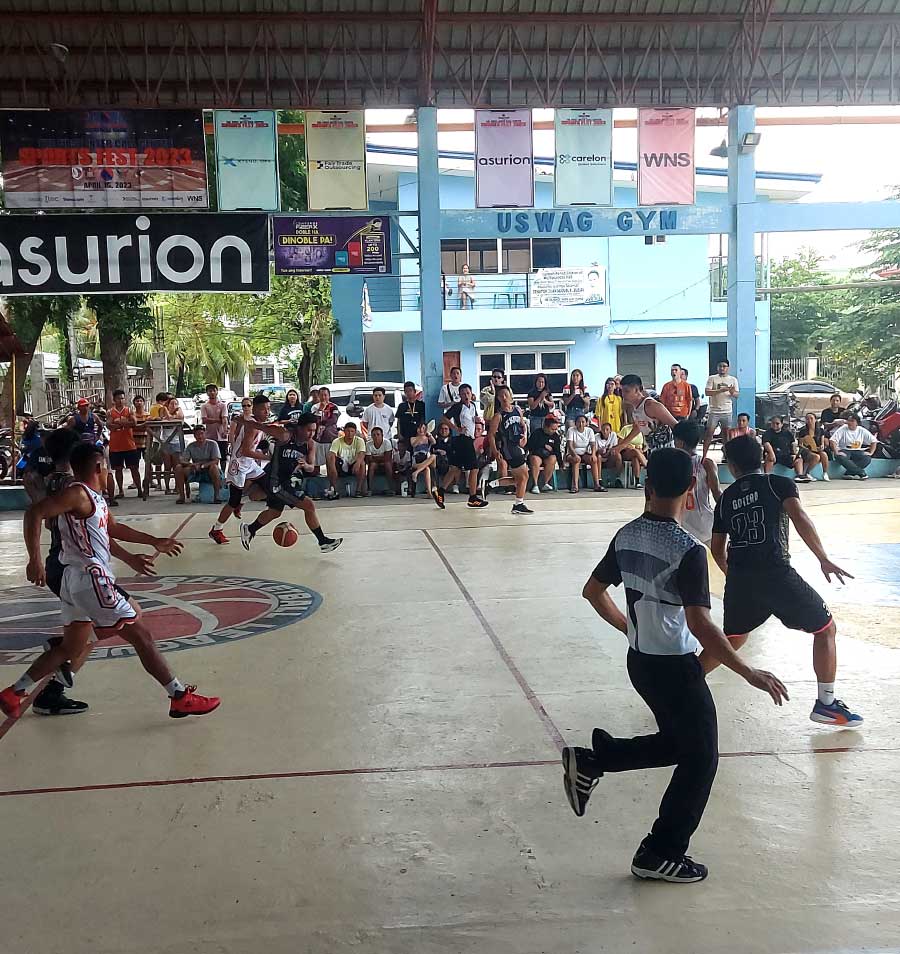 By Leobert Julian A. de la Peña
The Carelon men's volleyball squad took care of Game 1 business while team TruAlliant extended its dominance in the men's basketball tourney in the ongoing Iloilo Inter-Call Center Sports Fest grand finals, held in Mandurriao, Iloilo City.
Team Carelon survived a gutsy outing from Xtend Ops and needed five sets to move a win away from the championship title, 25-20, 19-25, 17-25, 25-20, 15-9.
After a strong start, team Carelon saw themselves in a deep hole as Xtend Ops pulled off two-straight set wins to steal away the momentum heading into the fourth set.
Carelon was hounded with several unforced errors especially with their service possessions which allowed Xtend Ops to build an offensive run in sets no. 2 and 3.
Just when Xtend Ops thought they could seal the match in four sets and rely on their quick attacks, Carelon suddenly flipped the switch and started by lessening their unforced errors.
After putting up a higher percentage in their service possessions and outside spikes, Carelon quickly bounced back and re-took momentum from Xtend Ops.
Carelon suddenly looked like a different team and continued its onslaught until the fifth and deciding set.
Meanwhile, in the men's basketball grand finals Game 1, team TruAlliant edged Ttec, 88-84, in an expected nip-and-tuck affair championship series.
Ttec first got the taste of the lead after burying most of their three-point shots but TruAlliant came back after pounding the paint inside the shaded area.
TruAlliant relied on their size advantage led by Julio Caesar Garcia who put up a dominant 23-point outing to help his squad nab Game 1 of the finals.
For the women's volleyball Game 1 final, Sagility scored a come-from-behind victory to shock Ttec, 25-14, 25-22, 22-25, 15-25, 13-15, with Bea Lagana leading the way.