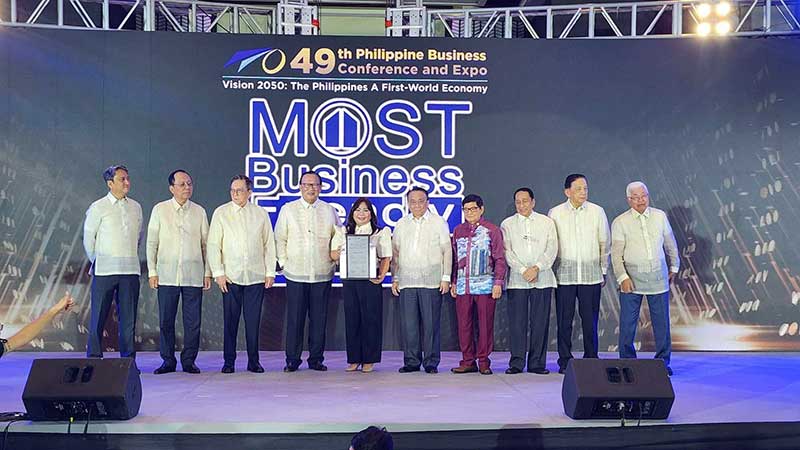 By Rjay Zuriaga Castor
The Philippine Chamber of Commerce and Industry (PCCI) conferred to the city government of Iloilo the 2023 Most Business-Friendly Local Government Unit (LGU) Award for the city level.
The award was given during the 49th Philippine Business Conference at the Fiesta Pavilion, Manila Hotel in Manila on Thursday.
Velma Lao, the head of the Local Economic Development and Investment Promotion Office (LEDIPO), received the award.
"This recognition is a testament to our collective efforts in making Iloilo a welcoming hub for businesses and entrepreneurs. Let's continue working together to build an even more business-friendly city," Iloilo City Mayor Jerry Treñas said in a statement.
PCCI, the award-giving body, said that the award initiative "aims to highlight LGU innovations, success stories and best that enable businesses to thrive and become sustainable and competitive in partnership with the private sector."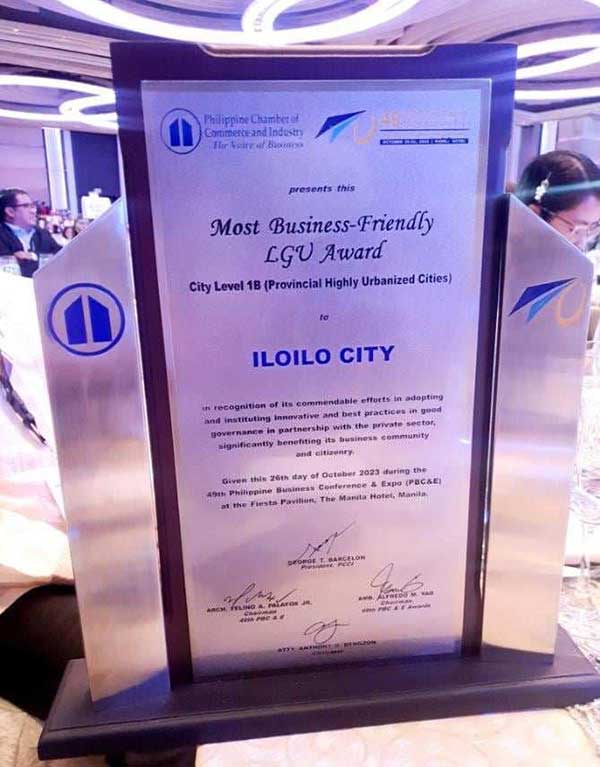 Meanwhile, the PCCI-Iloilo Chapter noted that the award acknowledges the exceptional efforts of the city government in implementing good governance reforms that foster trade and investment, transparency, accountability, and efficiency in delivering business services.
"[The initiatives of the city government] drive inclusive and sustainable growth, fast-track local economic development, and create an environment where businesses can flourish and remain competitive through collaboration with the private sector," PCCI-Iloilo added.
The city government presented its programs and initiatives for the business sector in September.
The programs were assessed based on four criteria: fast-tracking sustainable local economic development, ease of doing business, investment promotion, and enhancing sectoral competitiveness.
As of the end of August this year, the city's Business Permits and Licensing Office reported that approximately 2,000 new business permits and 16,033 business permit renewals were approved.
Lao noted that new permit applications have seen a robust increase of 15.7 percent, and renewals also saw an uptick of 9.86 percent.
The LEDIPO head attributed the increase to the lower cost of doing business in the city and the improved accessibility of services with the introduction of payment centers.