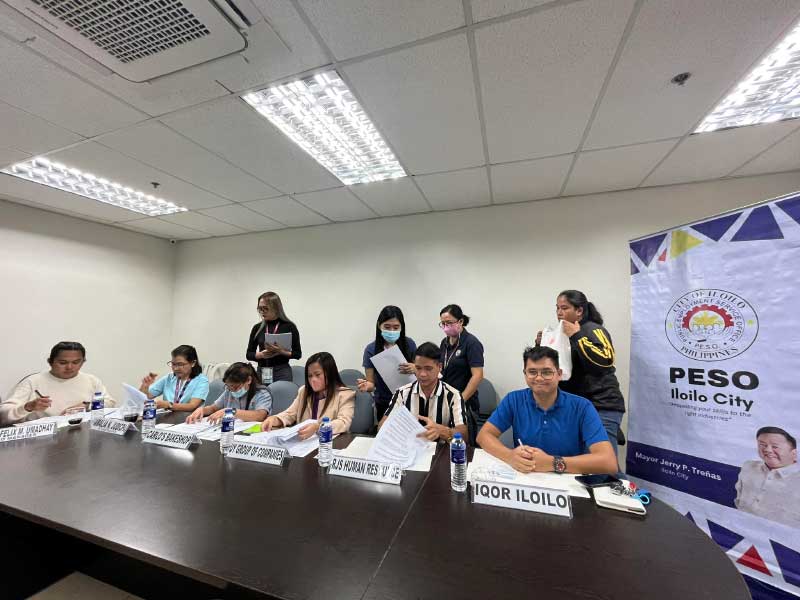 Some one hundred (100) youths will undergo JobStart Program life skills training (LST) after a Memorandum of Agreement was entered into by Department of Labor and Employment (DOLE) Regional Office 6 and the Iloilo City Government on July 24, 2023.
The agreement for the JobStart Program implementation between the DOLE Regional Office 6 and the local government of Iloilo City signals the continues training for the youth in the region that will boosts their chances of employment.
Various companies based in Iloilo City also signed the agreement for the formation of the youths' job potentials and will soon host the trainees for the JobStart for a three month technical training and internship.
The life skills training which is a major stage in the JobStart Philippines Program starts on August 22, 2023 for young beneficiaries who completed the career guidance and employment coaching (CGEC) sessions.
The LST is the first of the three-phase full-cycle employment facilitation services to 'at risk youth', or young workers who have the least access to productive work, and who take around two to four years to find their first regular job.
It is expected that the trainees learn about knowing one's self, including the world of work, personal branding, job hunting, financial literacy, health and well-being, and networking.
JobStart trainees receive a daily training allowance beginning from the life skills training stage to the technical training stage.
With the participation of the Iloilo City government, Regional Director Atty. Sixto T. Rodriguez, Jr. is positive that more young workers, particularly the out-of-school youth and youth-at-risk will be given wider opportunity to find a job.
Iloilo City Government is the fourth local government unit in the region to partner with DOLE RO 6 in the implementation of the JobStart Program. The program has already provided assistance to beneficiaries from Iloilo Province, Roxaz City, Capiz  and San Carlos City, Negros Occidental. jpm/