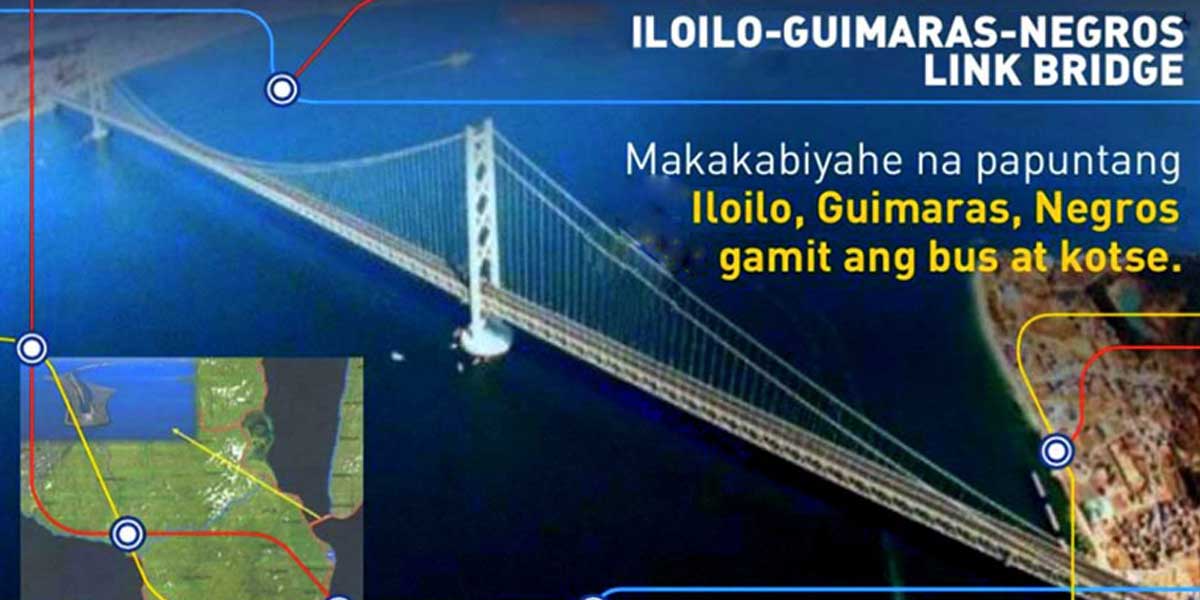 By Francis Allan L. Angelo
The highly anticipated Panay-Guimaras-Negros (PGN) bridge underwent review once more after the Chinese government withdrew from the project.
And Western Visayans will have to wait 10 more years for the bridge to be completed if ever it pushes through.
Socioeconomic Planning Sec. Karl Kendrick Chua said in the Iloilo Business Online forum hosted by the Iloilo Business Club and Daily Guardian on Tuesday that the Korean government, which signified interest to fund the project, has reviewed the feasibility studies made by the Chinese government.
The Department of Public Works and Highways (DPWH) had submitted on March 31, 2021 partial requirements to the National Economic and Development Authority (NEDA).
Chua said they are awaiting the rest of the requirements so that NEDA can start evaluating the project next week.
"The bridge is very important because it is part of our flagship projects. Unfortunately, we had a change of plans from Chinese to Koreans, as far as I understand and you must have known. The Koreans have reviewed the feasibility study done by the Chinese. It was submitted to DPWH and DPWH submitted partial requirements to NEDA just last March 31. And we are waiting for the remaining requirements. And we are hoping to do the evaluation next week. We will update you on this," he added.
The PGN is divided into two sections: the 13-km Panay-Guimaras Bridge and the 19.47-km Guimaras-Negros Bridge.
The indicative cost for the Panay-Guimaras segment is P65.7 billion and P123.82 billion for Guimaras-Negros segment.
The feasibility study was completed in September 2019 and the National Economic Development Authority-Investment Coordinating Committee approved it in December 2019.
The Western Visayas Regional Development Council endorsed the implementation of the project in stages and endorsed the implementation of segment one or the Panay-Guimaras segment.
If the chips fall in place, the civil works and construction will happen in 2023 to 2031 with the completion of the first segment by around 2027.