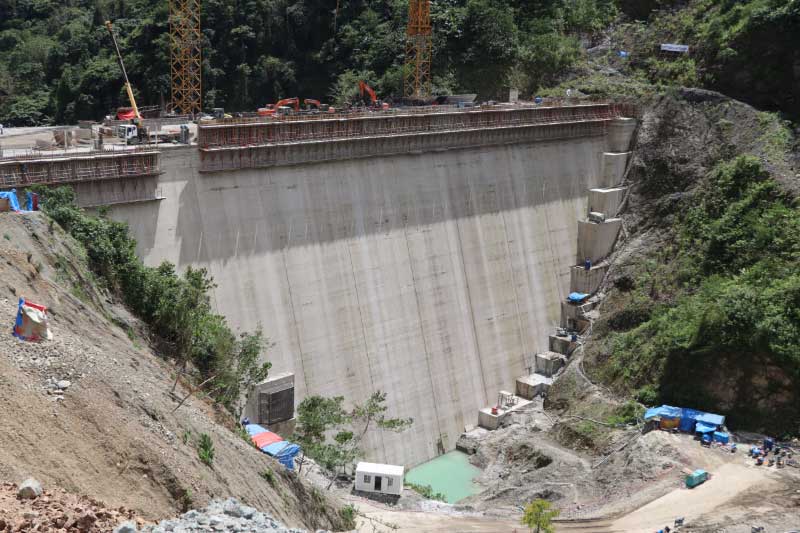 By Rjay Zuriaga Castor 
The P11.2-billion Jalaur River Multi-Purpose Project Stage II (JRMP II) in Calinog, Iloilo has attained 68.56% overall physical accomplishment as of end-July this year.
Engineer Jonel B. Borres, Project Manager (PM) of Iloilo's biggest irrigation development project, reported the development during the Regional Development Council's (RDC) Infrastructure Development Committee (IDC) meeting on Monday.
Two of the three dams to be constructed in Calinog town were already "substantially" completed.
JRMP-II dams completed so far are the 10-meter Alibunan River Catch Dam and the 38.5-meter Jalaur Afterbay Dam.
The 109-meter Jalaur High Dam, the impounding dam of the project, is "nearing substantial completion" as the Korean contractor, Daewoo Engineering and Construction, has already reached 99 meters.
The construction of the 81-kilometer high line canal, the main conveyance structure of JRMP II, is at 60.75% 49.05 km of the 80.736km designed length complete. Clearing, grubbing, and construction of canals and siphons are simultaneously done in portions of the towns of Calinog, Lambunao, Janiuay, and Cabatuan.
National Irrigation Administration (NIA)-6 information officer Steve Cordero said that the construction of JRMP II would be completed by September 2024, but the mega dam's full operation may start in late 2024 or early 2025.
NIA is the chief implementing agency of JRMP II.
The irrigation component of the project is expected to be mostly finished by June 2024 or no later than September 2024.
NIA-6 is aiming for the mega-dam to supply water to various areas of the province, including Iloilo City, by around late 2024 or early 2025.
Once fully operational, JRMP II is set to provide irrigation to 31,840 hectares of farmland in Iloilo, generate 6.6 megawatts of hydroelectric power, and produce 86 million liters per day of bulk water supply for the province and city of Iloilo.
NIA-6 added that the JRMP II is projected to increase the annual production of rice in Iloilo to 300,000 metric tons from 140,000 metric tons and expand the production areas of sugarcane and other crops.