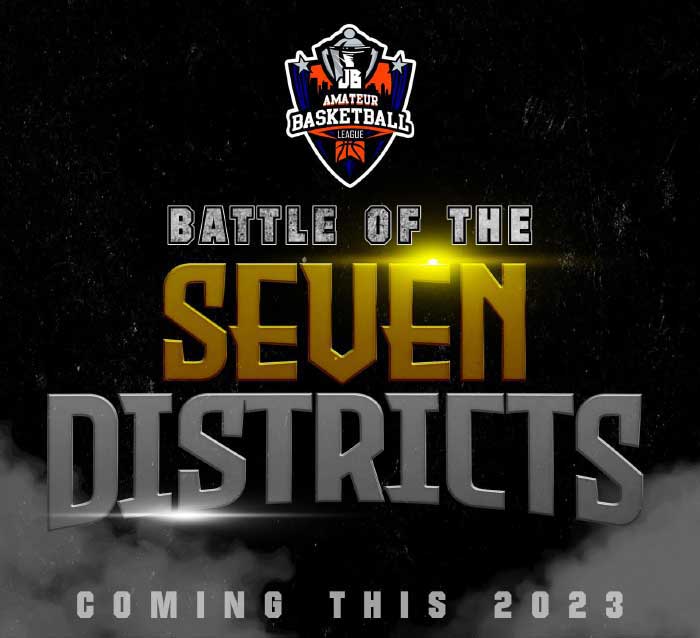 By Leobert Julian A. de la Peña
Only one day left before the opening ceremony of the JB Amateur Basketball League (JB ABL) Battle of the Seven Districts and the Ilonggo hoops enthusiasts just can't wait to witness the rising stars of Iloilo go at it for supremacy.
The tip-off will be tomorrow at 12:30 PM to be held at the Western Institute of Technology (WIT) extension campus basketball gym.
According to JB ABL commissioner/founder Mr. Jayphet Balbacal, almost all the necessary preparations are already met and they are hoping to execute the needed things to do to provide high-level basketball competition in the upcoming conference.
Hundreds of supporters from the seven competing districts are expected to flock to the WIT extension basketball gym and cheer for their respective teams come game time.
Initially, a double-header is set to formalize the league opening but the committee is still contemplating if they will add another matchup and host three-straight games.
With almost more than a month to prepare, Jaro, La Paz, Lapuz, City Proper, Arevalo, Molo, and Mandurriao are now all set to kick off their bid for the JB ABL championship title.
"This is something nga gina look forward sang kadam-an, and happy man kami sa JB ABL nga gina bantayan gd nila ang opening sang aton Battle of the 7 Districts," said Mr. Balbacal in an exclusive interview with the Daily Guardian.
The game day schedule is yet to be announced and will be determined in the opening ceremony as the teams will still undergo draw lots.
After the picking, the games will then begin, still at the WIT extension gym to be officiated by Mr. John Paul Cinco and the Whistleblowers Association.
"To all the teams, managers, owners, players, and coaches, see you this Sunday. Sadyahun ta. Let us pray nga matigayun ini sang matawhay kag pangabay ta perme, wala lang injury nga matabo. Let the games begin!" added Mr. Balbacal.