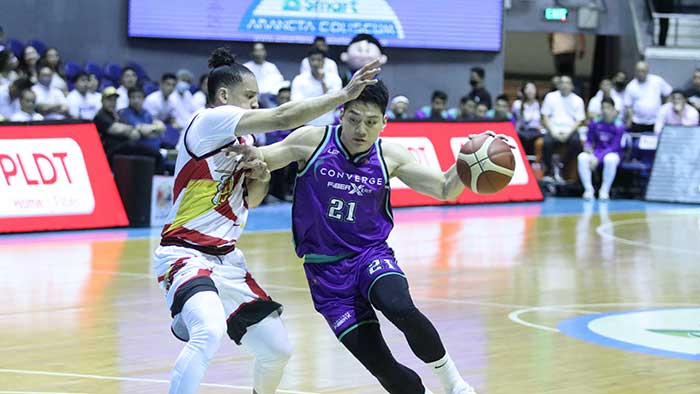 By Leobert Julian A. de la Peña
Another big star just departed the Converge FiberXers franchise ahead of the upcoming PBA 48th season.
Jeron Teng, one of the holdovers from the defunct Alaska Aces team that was bought by the Converge management, is now a restricted free agent announced last September 19, 2023.
The FiberXers also confirmed Teng undergoing free agency after sending a memo to all PBA teams that they already unconditionally released the former DLSU Green Archers superstar.
It was reported that Teng's contract with the FiberXers already expired last August 31, 2023, and a new deal failed to come into terms.
It is still unknown what was the reason behind the failed contract negotiation but Teng is now in search of another PBA mother franchise.
Multiple reports also confirmed that Teng is set to explore the option of playing overseas, may it be in the Japan B. League or the Korean Basketball League (KBL).
Teng became a vital piece to Converge's latest PBA Playoff runs and became an improved scorer under the Aldin Ayo system.
Last season, Teng averaged his career-best in scoring and put up 12.9 points, 5.6 rebounds, and 2.1 assists in the import-laced conference.
Since getting drafted by Alaska last 2017, the physical combo guard averaged 10.3 points, 5.1 rebounds, and 2.3 assists per contest.
Teng was the latest personnel from the FiberXers management to leave their franchise after Maverick Ahanmisi didn't resign from his contract, taking his talents to the Barangay Ginebra San Miguel.