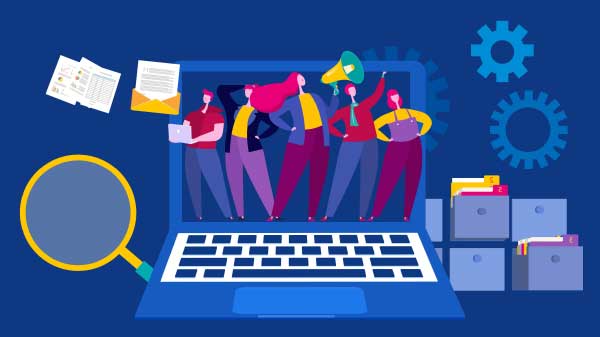 Leading online job portal JobStreet by SEEK reaches yet another milestone as its number of registered and active hirers in the platform hit a record high of 40,000 employers.
Dubbed the first in history since its inception, the online employment marketplace's hirer base has doubled from an average of 20,000 employers pre-pandemic, paving the way for more jobs available for Filipino employees.
"We are very grateful for the hirers who have been trusting us throughout this journey. It gives us the inspiration to do so much more for them—giving them more quality candidates and the best talents available in the market. This proves that through teamwork and passion for the mission of giving jobs to every Filipino, it can actually be achieved," shared Philip Gioca, JobStreet by SEEK Country Manager.
Currently, the platform records a daily average of 80,000 jobs available, the highest number to date since the pandemic. Of these, 40% are entry-level jobs available for fresh graduates or jobseekers with no experience.
Gioca also added that 30% of the employers in JobStreet by SEEK are offering flexible working arrangements.
The peak in JobStreet by SEEK's hirer base also translated into one billion pesos in revenue. This significant event indicates that more and more hirers are trusting the job portal in seeking quality candidates, offering a variety of jobs for many Filipinos.
JobStreet by SEEK is compliant with the Department of Labor and Employment, and mechanisms are in place to eliminate scammers that are proliferating in current times, so candidates and hirers can guarantee that the jobs on the platform are from real employers and that they can find real talent.
Driven by its mission of providing jobs to every Filipino, JobStreet by SEEK has been at the forefront of nation-building. The platform has worked with different government agencies and private sectors to bring together hirers and candidates through on-ground and online job fairs. Not to mention its continued innovation in the platform offering useful tools for jobseekers.
"Here in JobStreet by SEEK, providing a job is not just a career, but it actually puts food on the table, education for the children, and hospital care whenever it's needed. It's not just a job for us, it's a means for fulfilling a better life for everyone who gets employed," Gioca said.
For more updates and information about JobStreet, visit jobstreet.com.ph or their official Facebook page @jobstreetphilippines.