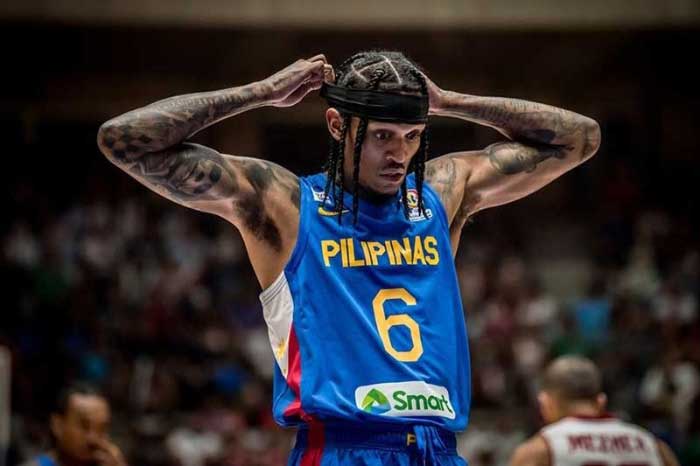 By Leobert Julian A. de la Peña
Jordan Clarkson is playing.
After nearly two months of not confirming with the Samahang Basketbol ng Pilipinas (SBP) and the Gilas Pilipinas men's national basketball team, former NBA Sixth Man of the Year and current Utah Jazz star guard Clarkson finally committed his participation in the upcoming FIBA World Cup.
It was SBP president Al Panlilio who announced the development last July 25, 2023, and already put an end to debates about whether he will be replaced by Justin Brownlee or Ange Kouame in the prestigious global hoops games.
Clarkson failed to be in touch with the Gilas management after a busy free agency off-season in the NBA last month.
The Filipino-American guard was supposed to boost the national team during their Europe training camp but failed to do so after meeting up with the Jazz to secure his three-year $55 million contract.
Further questions were raised after Clarkson also didn't come home to kick off preparations for their China training camp despite already getting his bag with the Jazz.
According to a report by Spin.ph, Clarkson will be arriving in the Philippines on August 6, 2023. That will only give him less than a month of practice with Gilas.
Despite a short window of time for the NBA talent, Clarkson already had a glimpse of what head coach Chot Reyes likes to run system-wise.
Clarkson donned the blue and white national team colors during the second-to-the-last FIBA Asian qualifiers and produced an impressive 25.0 points, 6.5 assists, and 5.5 rebounds in just two games.
With the load of NBA talent from the competing teams that Gilas will be facing, it is with no doubt why the coaching staff still opted to choose Clarkson over Justin Brownlee.
Brownlee will then be relegated to the reserve naturalized lineup of Gilas and can only play once they revert Clarkson to the sidelines.
Gilas will kick off its FIBA World Cup campaign on August 25, 2023, and will play the Dominican Republic in their first game to be held at the Philippine Arena.