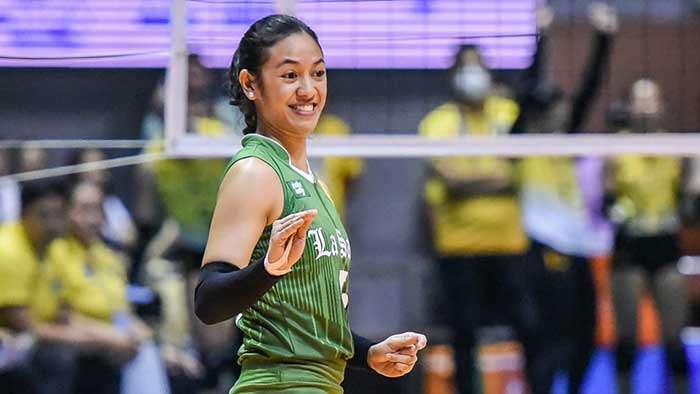 By Leobert Julian A. de la Peña
So the rumors were true.
Justine Jazareno, a vital piece to De La Salle University's (DLSU) UAAP women's volleyball championship run, will forego her remaining playing years after making a jump to the professional scene in the Premier Volleyball League (PVL).
The star libero finally broke her silence and confirmed that she is the latest addition to the lineup of the Akari Chargers that will see action in the upcoming PVL All-Filipino Conference this October.
Questions already arose when Jazareno was absent during the Lady Spikers' Shakey's Super League (SSL) stint several months ago.
With a few games in during the tournament, rumors then spread that Jazareno already begun training with Akari to brace for a tough PVL conference.
Jazareno kept her silence amid the speculations and didn't reply to any issues thrown at her. However, just this Thursday, the Chargers formally welcomed the libero as a part of their young core.
The 23-year-old Jazareno will join her teammate at DLSU, Fifi Sharma, who also signed with Akari during the mid-season after helping the Lady Spikers take down the National University (NU) Lady Bulldogs during the grand finals.
Akari just boosted its floor defense department as the veteran Bang Pineda is still with the team to mentor the young Jazareno.
According to Jazareno, it was a difficult decision to leave the DLSU community but she chose to turn pro to help fill in her family's needs.
Jazareno will team up with former Ateneo de Manila University (ADMU) superstar outside hitter Faith Nisperos, and national team staple spiker Dindin Santiago-Manabat, and will be coached by Brazilian legend Jorge Souza de Brito.