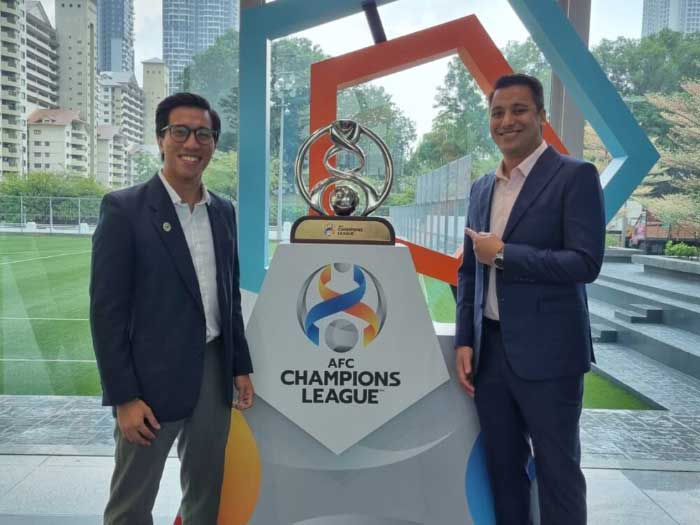 The 2023-24 AFC Champions League Draw took place at the AFC House on August 24, with the Philippine Champions Kaya FC–Iloilo being drawn into Group G.
They join Japanese Champions Yokohama F. Marinos, Chinese FA Cup Winners Shandong Taishan FC, and South Korea's Incheon United FC in what is expected to be a demanding group stage.
"We didn't get any favors, but it will be an honor—a nice and exciting challenge for the players to go up against," said Kaya President Paul Tolentino.
"Yokohama, the defending champions of Japan; Shandong, who have some big name foreign players; and Incheon, whose first time it is playing in the ACL but are also playing in a very competitive Korean league." Tolentino continued. "It's going to be a very difficult challenge—but one we won't back down from, so nothing changes."
With the competition returning to the Home and Away Format for the first time since 2020, Kaya will not only be traveling to Japan, China, and South Korea—but they will also be hosting the continent's elite clubs at home, at the famed Rizal Memorial Stadium.
"It changes a lot of things because weather and the surroundings come into play. Those are heavily supported clubs so they have big fanbases," Paul acknowledged. "In the Philippines, we're also hoping that the Filipino football community would be excited to try and watch this level of competition—and to come out and support Philippine football even if they don't directly support the club. "
"It would be nice for the Philippine football community to come together and watch these top quality club sides in Asia," he added. "It will hopefully create an atmosphere that makes it a bit difficult for them once they get to the stadium and have to adapt to our playing conditions."
Following the historic capture of their first domestic title back in May, Kaya FC-Iloilo have earned their place among the continent's best. Taking up the role of challenger once again, the time has come for the club to test themselves against their fellow Asian champions.
The ACL Group Stage is set to kick off in September, full schedule and fixtures to be announced soon. (Kaya FC)