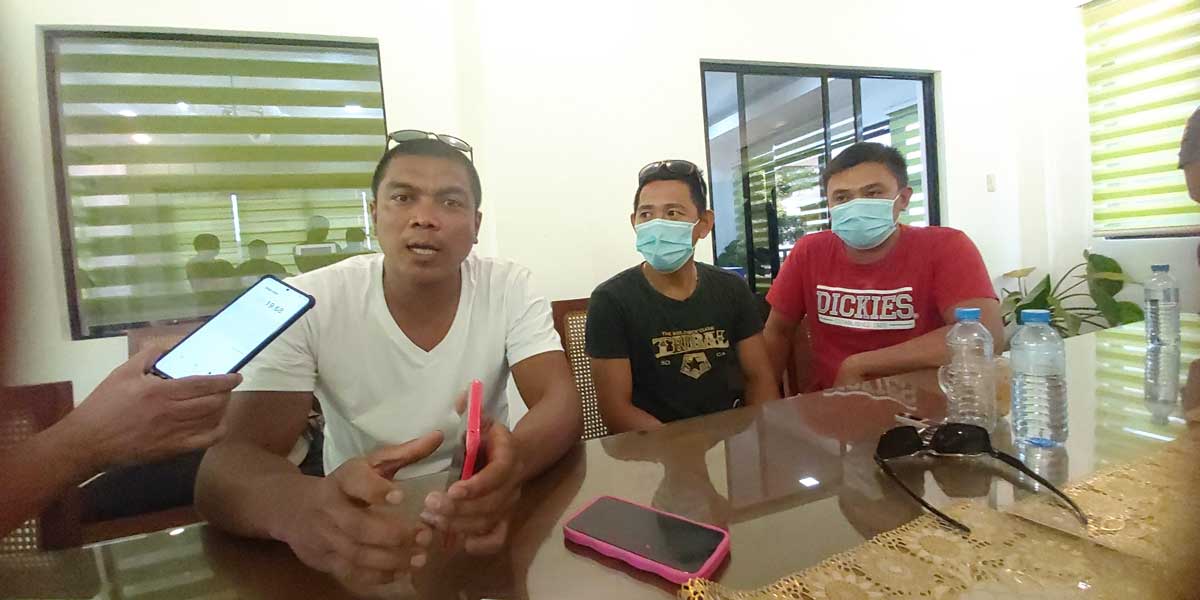 By Dolly Yasa
BACOLOD City – Several residents of La Castellana town in central Negros lambasted a member of the municipal council here after they were allegedly duped into paying P247,000 for an assured entry into the Philippine National Police.
The three are among the more than 40 victims of the town councilor who allegedly collected nearly P15 million from them, mostly residents of La Castellana.
The victims identified the "recruiter" as Councilor Donato "Natnat" Dumaguit and his alleged cohorts a certain Mary June de los Santos alias Dabing and two policemen.
One of the victims, Gary Marfil, 35, told reporters that Dumaguit personally went to him and asked him to join the PNP.
Marfil said he told Dumaguit that he was already 35 years old but Dumaguit reportedly told him that he can still qualify as the eligible age is 38 years old.
He said Dumaguit further told him that he could accommodate his application for a package deal of P247,000 where he would automatically take his oath and undergo training.
Marfil said his parents pawned their small farm and also borrowed money which he personally gave to Dumaguit in three installments in March 2023.
He quoted Dumaguit as saying that he was willing to bet his office to prove that Marfil would become a police officer.
Two other victims who are also residents of La Castellana – Edcel John Salvilla and Fritz Jay Mabus, both in their late 20s – said they were recruited by Dumaguit in December 2022.
Both said they were told by Dumaguit that they would take oath supposedly in February 2023 but it never happened.
They said Dumaguit would always put the excuse that their papers are still being processed.
Salvilla said his parent sold four carabaos to raise the money Dumaguit was asking.
Marfil could not contain his anger when asked for his message to Dumaguit whom they claimed was hiding from them.
"Kabalan ka nga SB, pakita ka sa amon kag atubanga ginhimo mo (You're shameless, SB. Show up and face what you did).
Marfil said they are not after their money but justice.
The three said they had already recorded their complaints with the municipal police station together with other complainants.
Town police chief P/Major Nelson Amsiwen said at least 43 victims filed their complaints before his office, mostly from La Castellana town.
Amsiwen also said that no fees are collected in the PNP recruitment.
In a letter to PNP regional director Gen. Sidney Villaflor, Mayor Rhummyla Nicor-Mangilimutan asked the former to intervene in the matter as two policemen are allegedly part of the "recruitment scam."
She said a formal complaint has been filed against Dumaguit and his alleged cohorts.
The mayor said that Dumaguit is her political ally and relative, however, she cannot condone such action considering that most of the victims are her constituents and the organization being besmirched is the PNP which she is a part of being a former policewoman herself.
She said Dumaguit had asked for her help but turned him down citing the same reason.
Daily Guardian called Dumaguit but his mobile phone cannot be reached anymore.