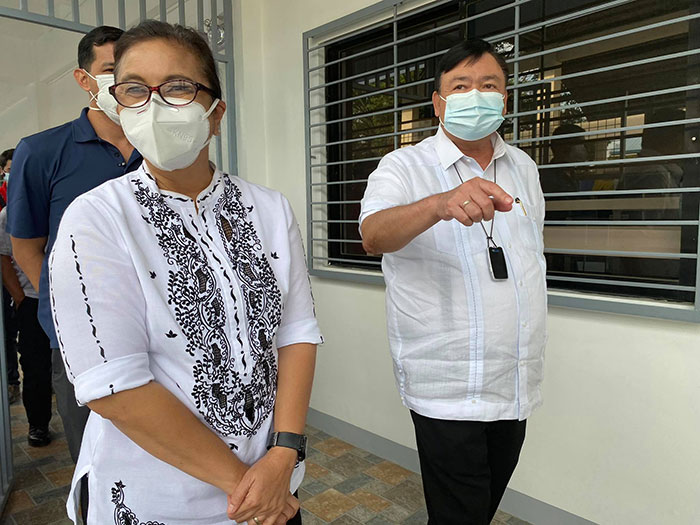 Top leaders believe that the presidency of Vice President Leni Robredo will bode well for Iloilo City and province.
In a virtual press conference on Tuesday, Iloilo City Mayor Jerry Treñas said programs and projects which contributed to the growth and development of the city and province will most likely continue should Robredo win in the May 9, 2022 presidential race.
Treñas highlighted the different infrastructure projects received by the city during the administration of former presidents Gloria Macapagal-Arroyo and Benigno Aquino III who were supported by Ilonggo leaders.
"Nagbulig kita sang una kay former President Arroyo kag Aquino kag kadamo gid sang programa kag proyekto nga gindala sa aton syudad kag probinsya," Treñas said.
For instance, the mayor mentioned the road networks and infrastructures established in the metro such as the circumferential road, floodway project, and the Iloilo International Airport.
"These infrastructure projects helped us to fast track our development. It also provided many jobs for Ilonggos," he said.
Meanwhile, Iloilo Arthur Governor Defensor Jr. said more development and advantages will also be felt even outside Iloilo as he believes that Robredo will provide the right direction for the country.
"VP Leni will provide the correct direction for this country. I am confident nga sa presidency ni VP Leni who is an economist and lawyer, mauna gid ang mga fundamentals nga kinahanglan sang mga Filipino parehas sang food security," he said.
The governor also said that VP Leni has been silently working for the Ilonggos.
"VP Leni was always here. She was here silently and working for the Ilonggos. So, I think bentaha ang presidency ni VP Leni para sa aton," he added.
The two local chief executives have openly declared their support for the presidential bid of Robredo.
The two leaders also committed that their supporters would deliver votes for Robredo.
Treñas believes that the votes of Ilonggos will be very crucial for the presidential seat in the upcoming elections.
"We are going to try to maximize the votes for the VP because we know that this is a very difficult election and the votes of Ilonggos will be very crucial vote for the presidency," he said. (DG)