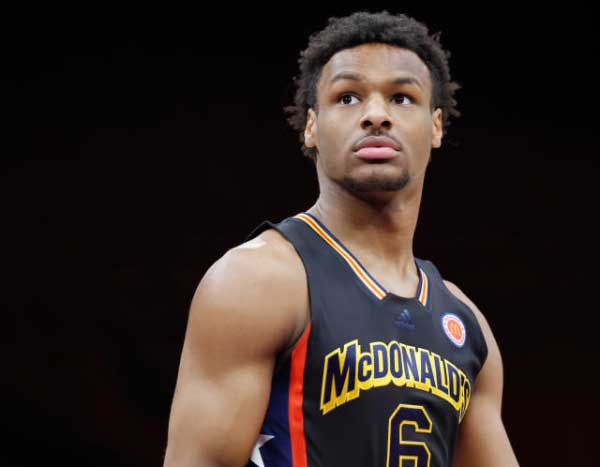 By Leobert Julian A. de la Peña
LeBron James' oldest son Bronny is now in stable condition after suffering a cardiac arrest last July 25, 2023.
Multiple reports confirmed that Bronny suddenly had cardiac arrest when he was in a training session with the University of Southern California (USC), the school where he will be playing once the NCAA season kicks off.
According to the update posted by the NBA, Bronny was immediately treated by medical staff at the USC Galen Center and was later on rushed to the Cedars Sinai Medical Center for further examination.
Bronny fortunately responded well to the medication and is now out of the intensive care unit, a sigh of relief for the whole James family.
TMZ Sports then followed up with a report that both LeBron and Savannah are now calmer than they were last Tuesday after talking to Bronny's doctors.
Bronny is a fast-rising two-way guard who was ranked as the no. 20 high school prospects entering college hoops.
Coming off a productive season with the Sierra Canyon High School, Bronny showed a vast offensive skill set which attracted tons of schools for the tertiary level.
Bronny quickly grew to a much-improved spot-up shooter from the three-point line and can also attack the rim with aggression just like his dad, LeBron.
Aside from USC, Kentucky, Memphis, Michigan, Ohio State, and Oregon tried to recruit Bronny but the teenager wanted to go to USC and formalized his enrollment last month.
"Yesterday while practicing Bronny James suffered a cardiac arrest. Medical staff was able to treat Bronny and take him to the hospital. He is now in stable condition and no longer in the ICU. We ask for respect and privacy for the James family," wrote USC in a statement.