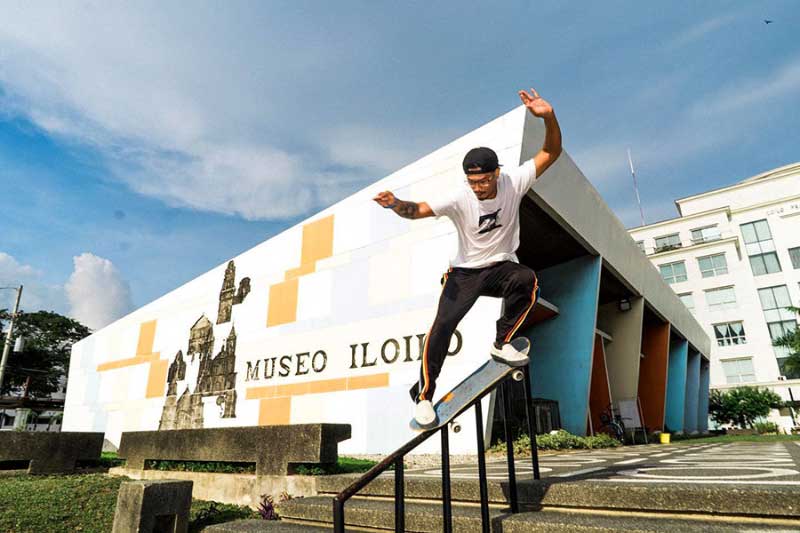 By Leobert Julian A. de la Peña
Iloilo's Christopher Leccio Hurich, popularly known as "Ping", once again took the national skateboarding scene by storm after impressing during Skate Pilipinas' Invision Invitational Skateboarding Competition held in Baler, Aurora.
Going up against the top skateboarders of the Philippines, Ping was able to qualify in the semifinal round and managed to clinch 12th place.
Ping's tricks and runs rewarded him with a 3.93 final score which was enough to rank him ahead of Margielyn Didal, one of the best Filipina skaters in the world who represented the country during the 2020 Tokyo Olympics.
In an interview with Ping, he said that the tournament format featured two runs with 45 seconds each, just like the street league and the world skate competitions.
Each skater must also insert their five best tricks in their two runs, a huge part of the criteria that the judges used to tally their points.
Aside from Didal, Ping also ranked higher than John Paul Santos of Q.C, Jerry Santillan of Manila, Khyll Siarot of Cebu, Michael Guiao of Pampanga, John Ranavera of Olongapo, Jan Alfaro of Leyte, and Demetrio Cuevas of Cebu.
Despite not making it into the Top 8 grand finalists, Ping's recent achievement in Baler just proved how world-class his skateboarding skills are.
Previously, Ping was nominated for Asia Skateboarding Awards in Fast Feet and made it into the top 10 of his category.
It was only Ping from the Philippines who received the award in his category. He was joined by Didal two years ago after also making it into the list of awardees.
Four years ago, Ping took the national skateboarding scene by storm after bagging the crown in the Annual National Vans Philippines Go Skateboarding Day Men's Best Run Category last June 22, 2019 at Metrotent Convention Center in Pasig City.