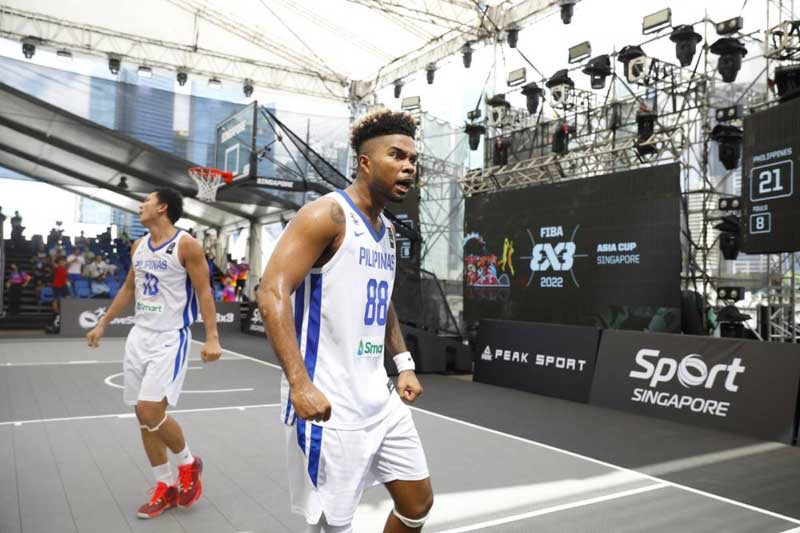 By Leobert Julian A. de la Peña
From quickly making waves in the PBA 3×3 scene, swingman Joseph Eriobu finally made it into the official 5×5 roster of the Magnolia Chicken Timplados.
The development was confirmed by his agent Marvin Espiritu last August 22, 2023, via a social media update regarding the franchise's final decision after the PBA On Tour Preseason tournament.
Eriobu turned heads during the recently concluded PBA Preseason tourney and helped the Chicken Timplados end their campaign with a perfect 11-0 record.
During that stretch, Eriobu became one of the most consistent and efficient players for head coach Chito Victolero after averaging 10.4 points per contest.
A hybrid forward who can carry the ball and man the post with his length and agility, Eriobu became a consistent rotation player for the Chicken Timplados in the preseason.
Before deciding to make the jump into the 5×5 scene, Eriobu became Magnolia's superstar in the 3×3 league.
His dominant playstyle then earned him one of the biggest breaks of his career after being selected to join the Philippine 3×3 team during the FIBA 3×3 Asia Cup last 2022.
Eriobu's draft stock rose after that international competition when he helped the PHL national team clinch fourth place.
The leftie forward joined the TNT Tropang Giga core squad led by Almond Vosotros, Lervin Flores, and Samboy De Leon.
According to his agent, Magnolia offered him a one-season conference deal which Eriobu happily accepted. He will then wear the official Chicken Timplados uniform once the PBA season kicks off after the FIBA World Cup.