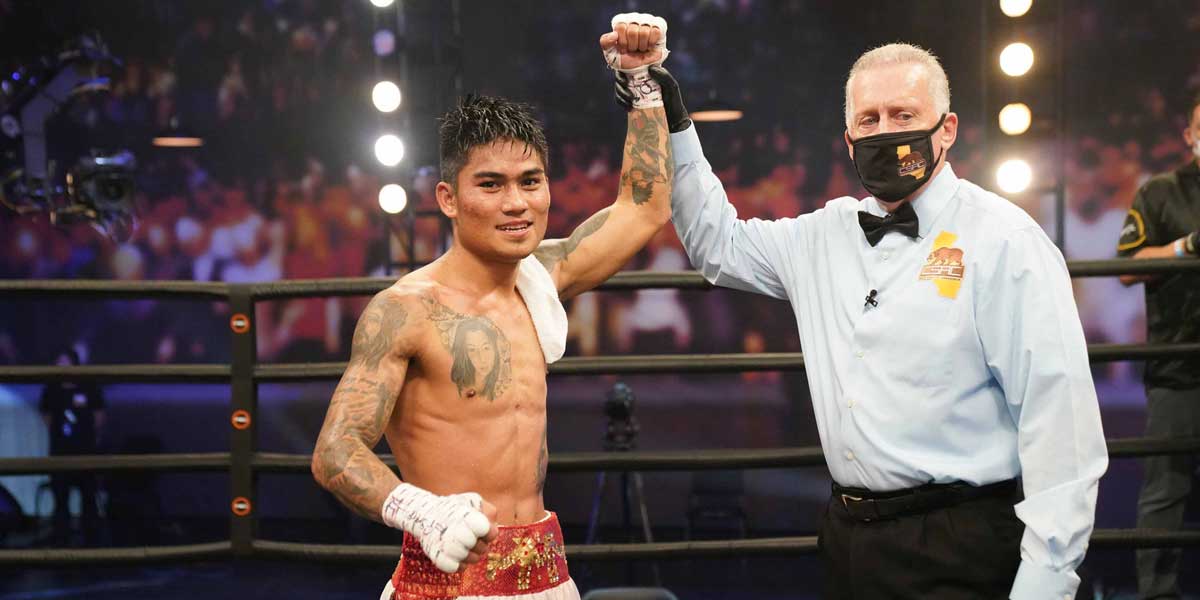 By Leobert Julian A. de la Peña
Finally, Mark "Magnifico" Magsayo earned his first world title shot for the World Boxing Council (WBC) featherweight belt.
After a stunning knockout victory against former world contender Julio Ceja several months ago, the Filipino rising star will test his mitts against the reigning WBC featherweight champion Gary Russell Jr. on January 22, 2022.
Multiple sources including Boxing Scene have already confirmed that the mega-fight will push through but the final venue is still yet to be announced.
Magsayo and Russell Jr. will square off in the Showtime Championship main event in one of the most highly-anticipated featherweight clashes in a long time.
Russell Jr., one of the most celebrated champions in the division, hasn't been dethroned as the WBC king since 2015 after defeating Jhonny Gonzalez.
However, despite him being a long-tenured champion for six years and counting, the American tactician has only defended his belt five times, one of the fewest title defense fights fought in six years.
Meanwhile, Magsayo, who is coming off a momentum-boosting KO victory over Ceja, became WBC's no. 2 contender in the division and earned an outright seat to challenge Russell Jr.
Russell Jr. currently holds an impressive record of 31 wins with 18 coming via way of knockout and only one defeat.
Magsayo on the other hand will seek to maintain his untainted record of 23 wins, 16 knockouts, and no losses.