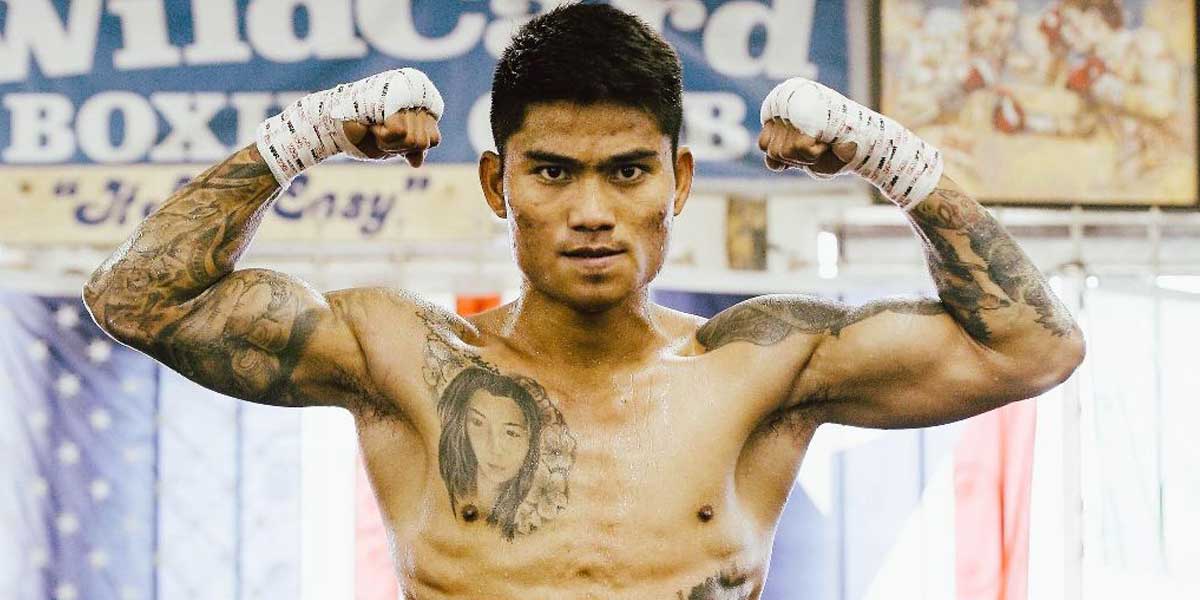 By Leobert Julian A. de la Peña
Will another Filipino rise to the ranks of professional boxing's featherweight division and take the golden crown?
For Pinoy pug Mark Magsayo, it's possible.
Months after a convincing knockout victory against former title contender Julio Ceja that won the 2021 PBC Knockout of the Year honors, Magsayo earned a much-deserved title shot against the reigning featherweight king of the World Boxing Council (WBC) Gary Russell Jr.
"He says he's the fastest fighter in the world. He forgot that I'm here. I'm fast too. He thinks I'm slow for him, That's good. He will be surprised. I'm just confident and ready to fight," shared Magsayo.
Heading into the clash, Russell Jr. was deemed to be the heavy favorite to win the title bout, carrying an impressive record of 31 wins, 18 knockouts, and only one defeat.
The American champion has kept his WBC featherweight belt since 2015 and was never defeated in all of his title defenses.
Magsayo admitted that this is so far the biggest fight of his career and it will be a huge challenge cracking the puzzle that is Russell Jr.
"This is a big challenge for me. I like the challenge every time I fight. It's good that I'm going to face a great fighter, a great warrior. If I win, it's going to change my life. My dream will come true," said Magsayo.
Since Magsayo earned the title shot against Russell Jr., the undefeated Filipino, who boasts a 23-0 record with 16 knockouts, has shifted his entire focus on training camp.
Magsayo is still under the tutelage of the legendary Freddie Roach who sparked the career of boxing's only eight-division world champion Senator Manny "Pacman" Pacquiao.
"I've learned a lot of things about boxing from Roach. Before, I thought I really knew how boxing is but Freddie has taught me to box. He taught me footwork, moving in and out. He corrected my mistakes. I used to throw wild punches. Now my punches are accurate. He's taught me everything," added Magsayo.