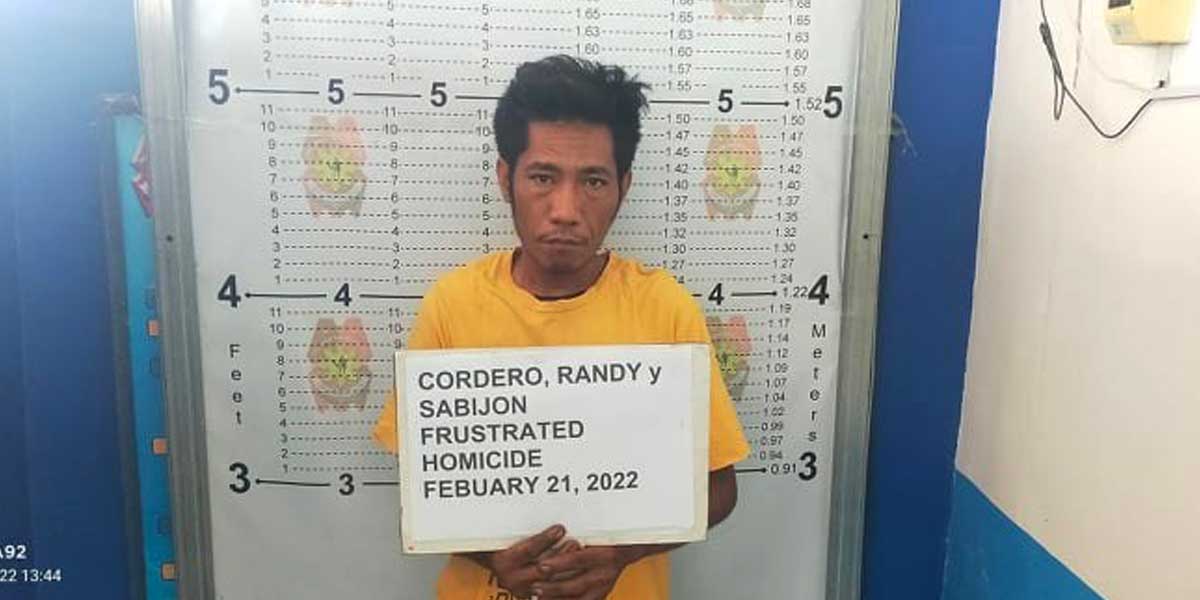 By Jennifer P. Rendon
A 42-year-old man was injured in a hacking episode evening of Feb 21, 2022 in Maasin, Iloilo.
Police identified the victim as Reynaldo Samillio, a resident of Sitio Sambag, Barangay Dagami, the area where the incident happened.
The suspect, 34-year-old Randy Cordero, also a resident of the said place, voluntarily surrendered after the incident.
According to police accounts, Samillo, Cordero, and another friend, JC Montesco, were drinking liquor at the victim's house prior to the hacking.
A heated argument ensued between Cordero and Montesco prompting the suspect to run to a relative's house to get a bolo.
When Samillo saw Cordero armed with a bolo, he immediately ran towards the latter in a bid to pacify the suspect.
But Cordero, without any hesitation, hacked the victim's abdomen and arm.
The victim was rushed to Western Visayas Medical Center for treatment while the suspect turned himself in to Barangay Captain Beltran Bautista.
Cordero is now detained at Maasin Police Station lock-up cell.