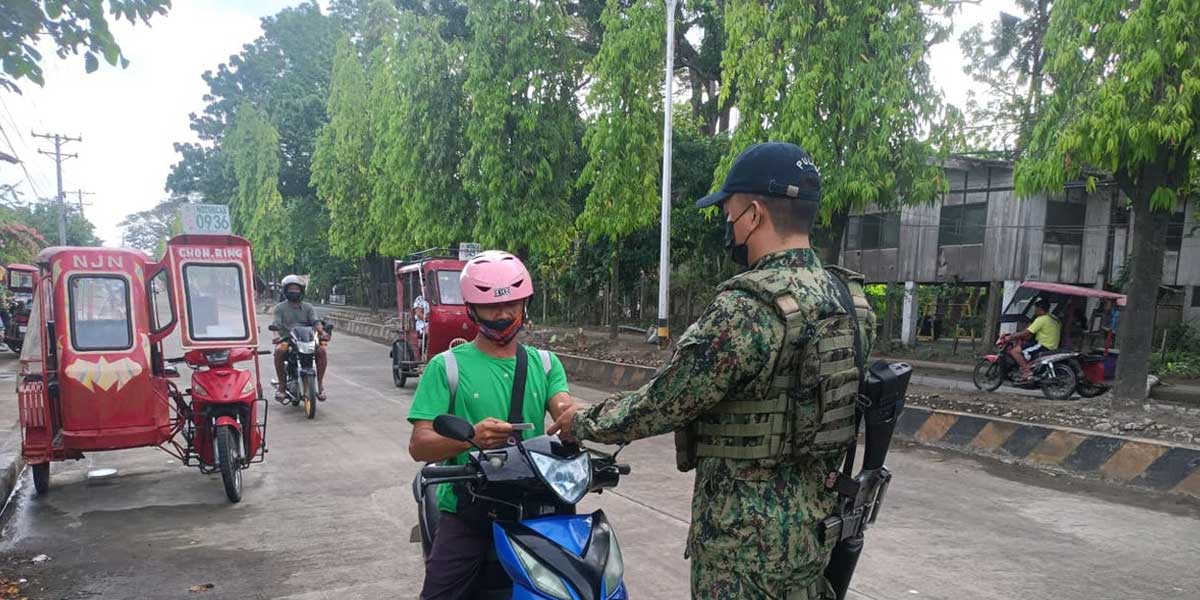 By Glazyl Y. Masculino
BACOLOD City – The Negros Occidental Police Provincial Office (Nocppo) here will intensify its checkpoint operations following the recent fatal shooting incidents in the province that occurred in broad daylight.
Police Lieutenant Abegael Donasco, Nocppo's public information officer, said that police conduct checkpoint operations three times a day, as well as randomly, particularly in big cities.
Aside from random checkpoints, Commission on Elections (Comelec) checkpoints are also conducted in relation to the May elections.
However, Donasco said that criminals are just brazen enough to commit crimes in broad daylight.
Despite this, Donasco assured that the police are doing its best to protect the Negrenses.
The first shooting incident occurred in San Carlos City last Sunday, killing three persons on board a white Mazda sedan and brought injuries to their companion.
The second incident happened in Bago City last Monday, killing a man in front of his family.
Donasco said that they will exhaust all means to give justice to the victims for the solution of the case.
In relation to the San Carlos shooting, Police Lieutenant Ruby Aurita, said that the lone survivor in the gun attack is being secured by policemen in a hospital while he is still recuperating.
Aurita said investigators were able to talk to Renante Chui last Tuesday, but he just somehow narrated what happened, and failed to see the perpetrators or their vehicle as he took cover when their car was riddled with bullets.
Andre Fajardo, 18, of Barangay 6; Russel Bucao, 40, of Barangay Rizal; and Rudy Dela Fuente, 52, of San Juan Baybay, were killed in the attack. They were on their way to a cockpit arena when the shooting happened.
Police earlier investigated the angle of mistaken identity, since the owner of the car used by the victims was identified as an alleged drug personality in the city and may have been the target of the perpetrators.
But police are still exploring all possible angles in the incident.
In the Bago shooting, murder and attempted murder charges were already filed against Jonas Luhan, 30, and his nephew Renejon Flores, 20, both residents of Barangay Bacong, according to Police Staff Master Sergeant Job Ogares, case investigator of Bago City Police Station.
Luhan allegedly shot Efraim Alinsoring, 30, of Barangay Binubuhan, in front of his wife and three children, while he was defending his brother, whom Luhan also shot but missed hitting.
Alinsoring's brother figured in an altercation with Luhan due to a parking space in front of a hardware prior to the shooting.
While escaping, Flores was wounded when he was shot by a soldier who happened to be in the area, mistaking him as a member of the Special Partisan Unit (Sparu). He is under hospital arrest.
Ogares said that both suspects will be subjected to a preliminary investigation.
Ogares said that Luhan had a previous frustrated murder case filed against him by a barangay captain in Bacong, and another case in Murcia town, while Flores had no criminal record.