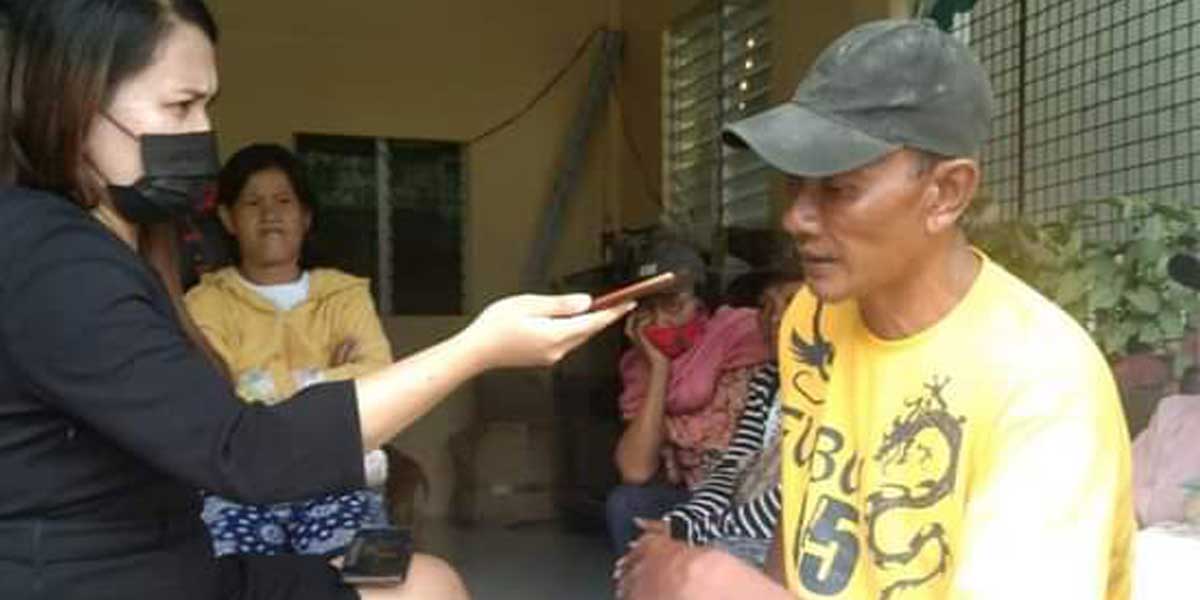 By Felipe V. Celino
ROXAS CITY, Capiz – The family of a 45-year-old housewife who was allegedly raped before she was brutally murdered by an unidentified suspect is seeking justice.
The incident happened Tuesday noon, March 8, 2022, at Sitio Barusbos, Barangay Lonoy in Sapian, Capiz.
Rogie Altacura, 44, described his live-in partner Rosalie Barried as a soft-spoken woman.
He said his partner always stays home except for very important or pressing matters.
He added that Barried has no enemies in their village.
"Tani ako na lang ila patyon kun may sala ako indi ang akun nga asawa (If I had wronged anyone, they could have killed me instead)," he added.
Altacura recalled that he was harvesting rice in their farm Tuesday noon when his 13-year-old daughter informed him of the incident.
He said that he did not believe it at first until he reached the crime scene.
The victim's throat was slashed apart from injuries on her forehead and both hands. She had no underwear while lying on a plantation.
Before the incident happened, Barried went to the local school to get the learning modules of their daughter.
The couple agreed that their viand for lunch that day would be "abalong" with tamarind the reason why she was at the "abalong" plantation which is about 150 meters away from their house.
The couple' house is around a kilometer away from the nearest neighbor and barangay road.
The police are waiting for the result of the autopsy on the victim's remains. They already have a person of interest in the crime based on the jacket allegedly left by the suspect at the crime scene.