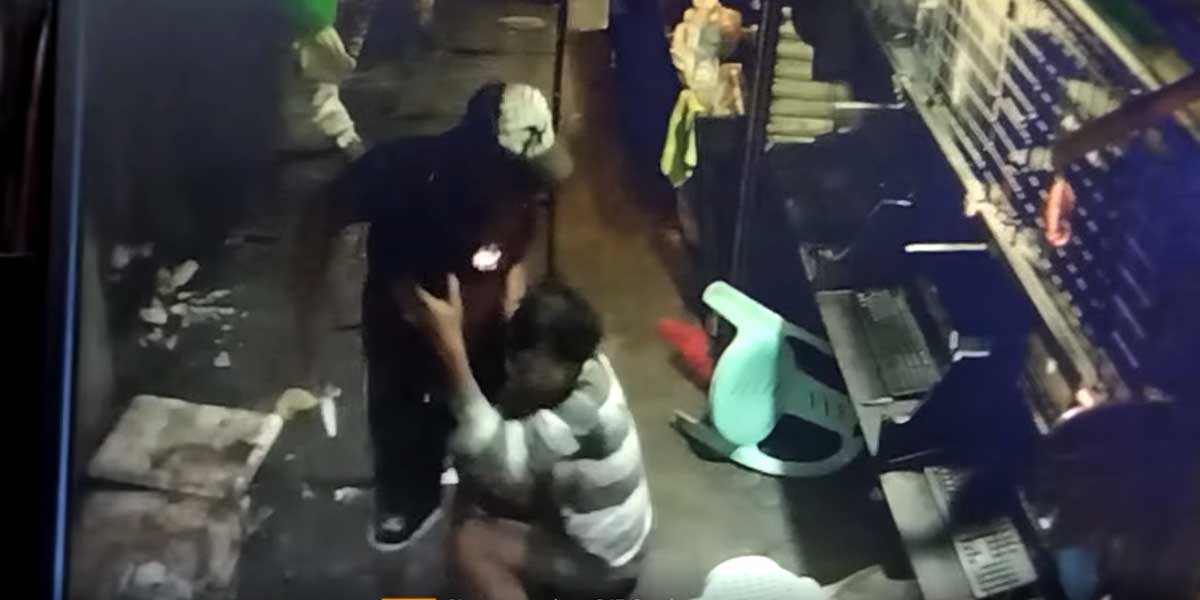 By Jennifer P. Rendon
A vendor stabbed his fellow vendor while the latter was sleeping morning of March 19, 2022 inside the Iloilo Terminal Market in City Proper district, Iloilo City.
The suspect, 38-year-old Erwin Galvarole of Barangay Rizal Pala-Pala, Zone-II, City Proper, Iloilo City, allegedly stabbed Juni June Dingcong.
Galvarole is a lumpia wrapper maker while the 49-year-old Dingcong, a resident of Barangay North Baluarte, Molo, is a charcoal grill and stove maker.
Both are vendors at the Iloilo Terminal Market.
The CCTV camera caught Galvarole plunging a knife into Dingcong as the latter was sleeping on a chair in front of a computer shop.
The victim suffered wounds on his chest, neck, back, and left fingers.
The suspect immediate fled after the incident while the victim was taken to the Police Compac Sub-Station for initial treatment.
Members of the Iloilo City Emergency Responders (ICER) later took the victim to Western Visayas Medical Center in Mandurriao district.
Galvarole later surrendered to the police.
According to the suspect, he was angry as the victim once bullied him. He did not go into details.
Meanwhile, Major Shella Mae Sangrines, Iloilo City Police Station 1 chief, said that Bonifacio Dingcong and Jonela Dingcong, the victim's siblings, told the police that they would drop any criminal charge if the victim would shoulder Juni June's hospital expenses.