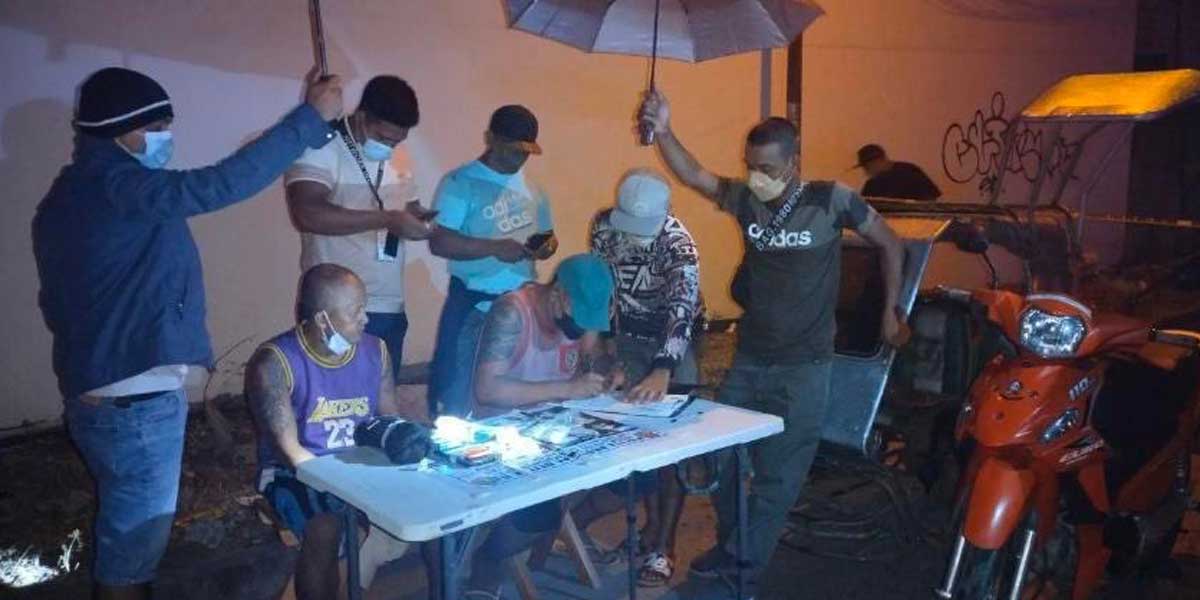 By Jennifer P. Rendon
A market vendor was charged in court following his arrest in a police anti-narcotics operation evening of May 13, 2022 in Molo, Iloilo City.
A case for violation of Republic Act 9165 (Comprehensive Dangerous Drugs Act of 2002) was slapped Saturday against Res Leonardo, 46, of Zone 2, Barangay Tanza Ezperanza, City Proper district, Iloilo City.
Members of the Regional Police Drug Enforcement Unit (RPDEU)-6 and the Iloilo City Police Station 4 collared Leonardo in a buy bust operation 7:40 p.m. Friday along ICAG Road at Barangay Taal, Molo.
The suspect allegedly sold a sachet of shabu worth P9,000 to a police undercover agent.
When arrested, Leonardo yielded two-knotted plastic bags containing shabu and 26 sachets of shabu, P1,260 cash, a tricycle, and several non-drug items.
Lieutenant Colonel Mark Anthony Darroca, RPDEU-6 chief, said that the shabu seized from the suspect was valued at P1,360,000.
Based on RPDEU-6 reports, Leonardo is considered a high-value target. He is an alleged "bodegero" or stockkeeper for a drug supplier that could be based in New Bilibid Prison.
"He's been getting a regular supply of 200 to 500 grams," Darroca said.
Leonardo alleged that he got his supply from a certain Mark Baylon, an inmate at the NBP.
While the suspect had no previous drug-related arrest, he surrendered through the government's Oplan Tokhang in 2018.
He was also convicted for a homicide case in 1998 and was released in 2013 after serving his sentence.
Darroca said that the suspect also tested positive for illegal drug use.