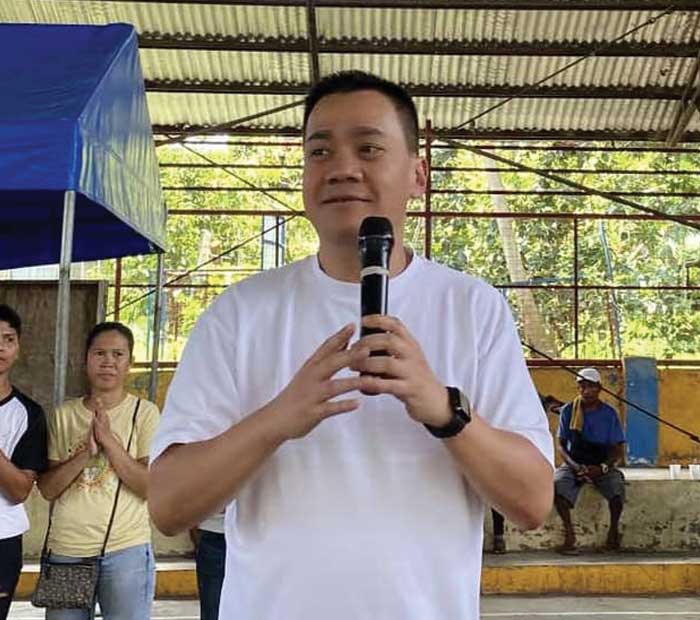 By Dolly Yasa
BACOLOD City – Mayor  Raymund Tongson of Himamaylan City said the city government will try to ensure a peaceful Barangay and Sangguniang Kabataan Elections (BSKE) in close coordination with the Commission on Election (Comelec), the military and the police.
"The situation is mainit (heated) ang barangay election so I think we will just have to deal with the circumstances per area," Tongson said Wednesday.
A total of 55 Negros Occidental barangays were recommended by the Provincial Joint Security Coordinating Center (JPSCC) to the Comelec to be classified as election areas of concern, due to sightings of New People's Army (NPA) rebels.
Most of them are in Himamaylan City.
Tongson said that not all 19 barangays of the city are considered areas of concern.
"Indi ta man mahambal nga 19 ka barangays ang problema but indi ta man ma avoid ang sitwasyon nga mainit ang politika," he said.
He added "We will solve it as it happens in close monitoring lng kami kag close coordination sa Comelec and the PNP as well as the military."
Tongson said that they are already going from area to area and he himself personally campaigns on social media to ensure the peaceful conduct of the BSKE.
He added that all incumbent officials are helping in this endeavor "to handle our elections peacefully."
Tongson however lamented that "may mga scenario nga indi ta ma avoid depende na sa personalities involved."
He stressed though that what is important is "we will do our job as government officials of Himamaylan City and together with the PNP and the military and Comelec, we will ensure  peace and order in the BSKE."
Earlier, Brig. Gen. Orlando Edralin, 303rd Infantry Brigade commander said that their recommendation was already forwarded to the Comelec for appropriate action.
JPSCC is composed of the Philippine Army, National Police, Coast Guard, and the provincial Comelec.
Edralin said the number of election areas of concern was reduced from 101 in the previous barangay and SK elections, to 55 in this year's BSKE polls.
"We will let the Comelec decide on it," he added
Edralin, however, clarified that the 55 barangays have already been cleared through the implementation of the Community Support Program of the Armed Forces of the Philippines, which is used to clear communities of NPA infestation while neutralizing the politics-military structure established by the rebels in the villages.
Edralin noted attempts of the NPA to recover lost territories.
He stressed the need for the authorities, including the Philippine Army and National Police, as well as the people, to continue their vigilance against rebel infiltration in communities already declared as "cleared."
Comelec record showed there are 662 barangays in Negros Occidental and a total of 29,640 candidates filed their Certificates of Candidacy for various positions related to the synchronized Barangays and Sangguniang Kabataan elections on October 30.
Areas of election concern, or election hotspots, are places where there is potential violence or tension between local candidates, presence of armed rebels, and a history of election-related incidents, the Comelec said.