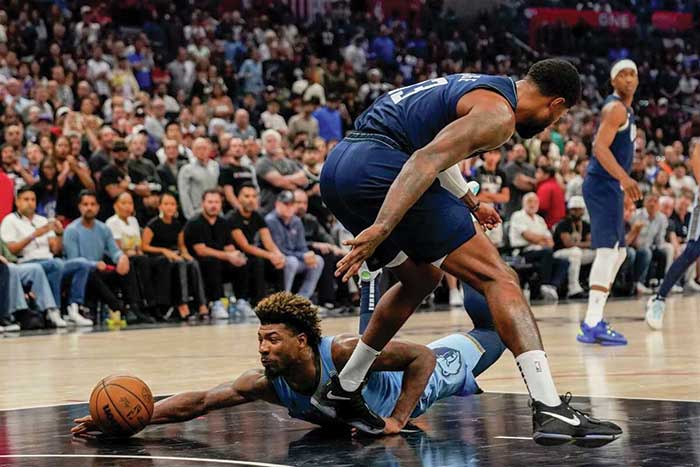 By Leobert Julian A. de la Peña
The Memphis Grizzlies pulled off a shocking victory over the stacked Los Angeles Clippers squad, 105-101, and gave them their fifth straight loss of the NBA season last November 13, 2023.
Despite a banged-up roster with seven players out including the suspended Ja Morant, the Grizzlies never backed down from the challenge and frustrated the Clippers on their home floor.
Desmond Bane continued to carry Memphis offensively and tallied 27 points, six assists, and four rebounds in 34 minutes of playing time.
The physical and bruising guard only shot 3/11 from the three-point line but did damage when he was attacking Los Angeles' interior defense.
Memphis emphasized their point of attack in the shaded lane and caused trouble to Los Angeles' newly formed playing five with Kawhi Leonard playing the power forward position.
As a result, the Grizzlies outscored the Clippers in the paint, 48-34, and had more free throw attempts as well as offensive rebounds.
Memphis looked to blow the game wide-open after a 33-20 opening quarter lead but the Clippers countered back after Paul George got hot and got back within single digits.
However, Los Angeles committed several crucial turnovers during the last five minutes and missed open shots that allowed Memphis to re-establish its momentum in the final stretch, racking up its second win after the Portland Trailblazers.
Marcus Smart also delivered for the Grizzlies after scoring 17 big points alongside seven assists and three rebounds.
On the other hand, Los Angeles continued to struggle after landing free agent James Harden and is yet to win a single game in two weeks.