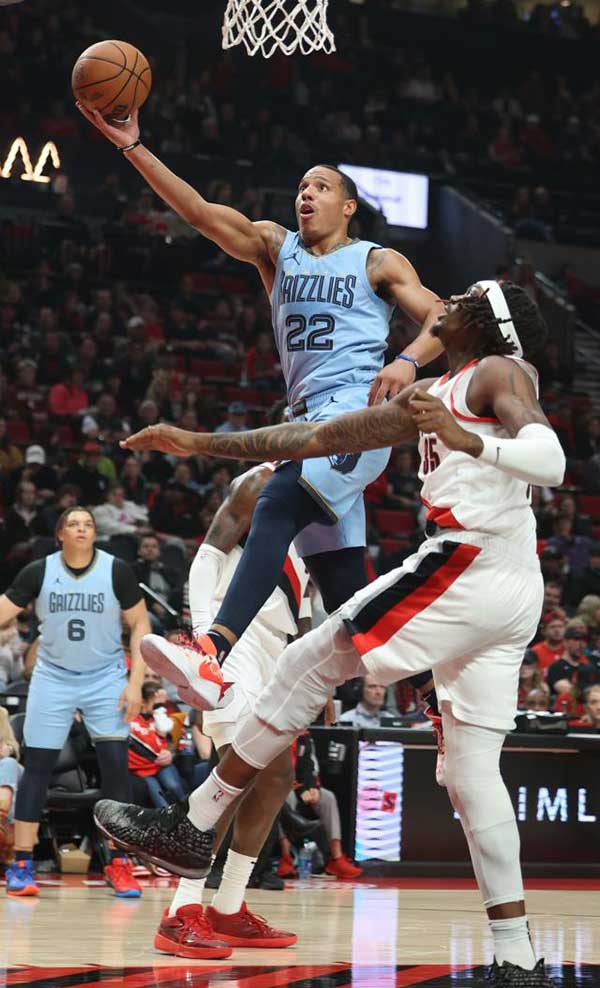 By Leobert Julian A. de la Peña
The Memphis Grizzlies finally ended its winless start in the ongoing NBA season after getting the better of the Portland Trailblazers, 112-100, last November 6, 2023.
After kicking off its campaign with a 0-6 start, the Grizzlies halted its losing spell and completed the bounce-back victory over Portland.
Desmond Bane continued to step up in the absence of Ja Morant and led the way for Memphis with 30 big points, eight rebounds, and five assists.
Reigning NBA Defensive Player of the Year Jarren Jackson Jr. also sustained his dominant display and backstopped Bane with 27 markers, seven rebounds, an assist, and a block.
The Grizzlies trailed by as much as 11 points early in the first half but a 33-23 second-quarter avalanche helped Memphis get back into the ball game.
Portland responded with their own scoring run in the third quarter to take a slim 86-82 advantage heading into the final frame.
However, just when the Trailblazers thought they could repeat their magic during their first encounter, the Grizzlies played a better defensive stance in the fourth, limiting Portland to just 14 points in the final 12 minutes of action.
Memphis then flipped the switch in the fourth frame and scored nine unanswered points to reclaim the lead, 98-95.
Portland answered after Malcolm Brogdon and Jerami Grant converted buckets but the duo of Jackson Jr. and Bane proved to be too much for the Trailblazers.
Luke Kennard also played huge for the Grizzlies and finished the Western Conference clash with 15 points, five rebounds, and two assists.
The Grizzlies will look to extend their winning streak to two as they square off against the Miami Heat on November 9, 2023.