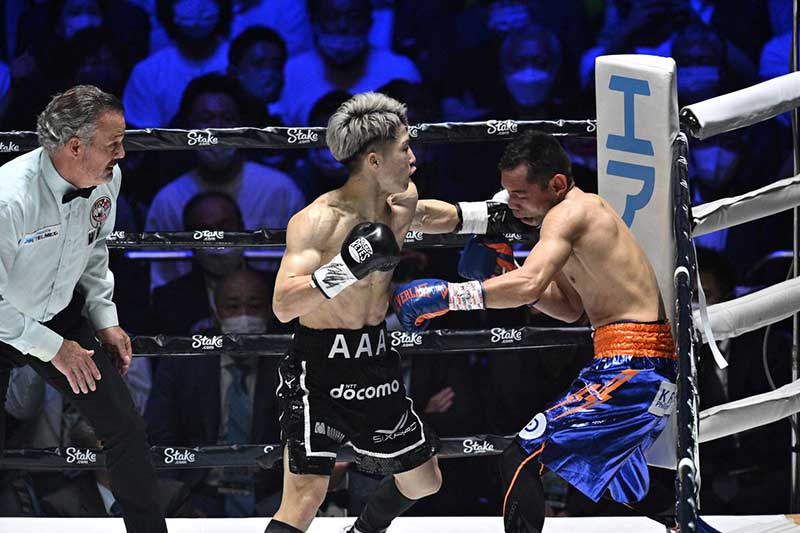 By Leobert Julian A. de la Peña
For the second-straight time, Filipino boxing icon Nonito "Filipino Flash" Donaire failed to succeed in his quest to take down Naoya "Monster" Inoue.
Seeking to make up for his loss during their first bout that went the distance last November 2019, Donaire faced a different monster this time and suffered a second-round technical knockout loss in their bantamweight unification showdown.
It was an entirely different game plan that Donaire and his camp used during the rematch as the Filipino pug was the one who brought the fight this time.
It was Donaire who pulled the trigger first and looked to strike early in the score cards after throwing aggressive left hooks followed by a sweeping right straight but failed to connect against the slick Inoue.
Three years ago, Donaire banked on his counter-punching prowess and let the Japanese champion attack first which resulted in a positive way as he was able to punish him with his signature big left hand.
However, Donaire's change of offensive approach seemed to backfire as Inoue was able to score most of his knockdowns through his counters.
The first knockdown that Inoue scored was during the dying seconds of the first round when he perfectly timed a right straight counter punch.
Donaire was quick to get up and seemed unfazed and was just in time before getting more punishment as the bell rang.
The next three minutes were like hell for Donaire after eating a lot of punches while getting tagged several times with Inoue's heavy combinations that landed straight to his jaw.
During the 2:30 mark, Inoue landed a vicious left hook that wobbled Donaire and became the start of unleashing his flurry of punches.
Donaire held his ground and was brave going toe-to-toe with the Japanese despite getting hit with a lot of big left hands that put the crowd in Super Arena to their feet.
Inoue then began to smell blood at the 1:53 mark after hitting Donaire with another sweeping left hook that almost knocked him down to the canvass but the Japanese continued to pour in the attack and sent in the final blow with 1:38 remaining in the round.
With the huge win, Inoue is still undefeated with a magnificent 23-0 record and is now the WBC, WBA, and the IBF bantamweight champion of the world.