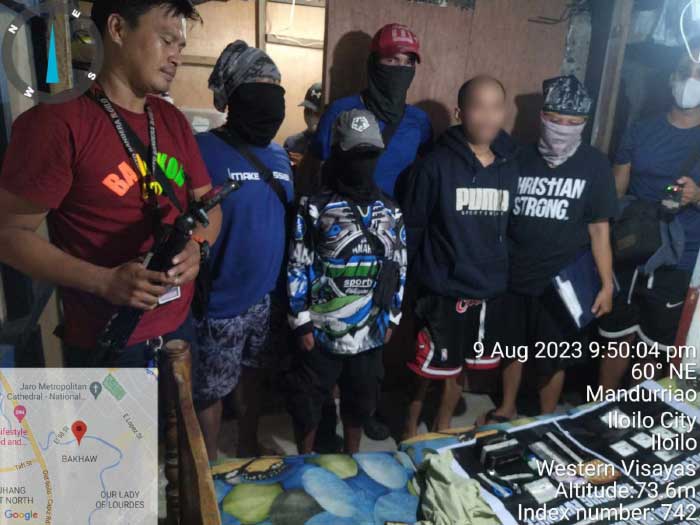 By Jennifer P. Rendon
In just a week, police all over Western Visayas seized more than P22 million worth of methamphetamine hydro-chloride or shabu
The series of drug stings is part of Police Regional Office (PRO) 6's Birada Birada Semana, which ran from August 7 to 13, 2023.
Birada Semana is a weeklong enhanced managing police operations (E-MPO) and focused police operation on anti-criminality, wanted persons, illegal drugs, and illegal gambling.
This month's Birada Semana's drug haul is a 354 percent increase from P4,908,518.80 in July.
Putting a positive spin on the data, the regional police said the spike in drug recoveries should not be misconstrued of a more rampant illegal drug trade in Western Visayas but a product of hard work.
Rather, "dahil ito sa kasipagan ng ating kapulisan," Brigadier General Sidney Villaflor, Western Visayas police chief, said.
Villaflor added that they have been getting good intelligence reports lately that led to the busting of several high-value individuals.
Inasmuch as PRO-6 wanted to prevent the entry of illegal drugs, the region has several seaports and airports, which could be used as an entry points of illegal drugs.
"It's not our mandate to guard these facilities. Kapag nakapasok na, that's the time that we could operate," Villaflor said.
During this month's Birada Semana, different PRO-6 units conducted 78 anti-.illegal drug operations that resulted to the arrest of 111 persons.
The seized illegal drugs weighed 3.277 kilograms with a total standard drug price of P22.289 million.
As usual, the Negros Occidental Police Provincial Office (NOCPPO) topped the most number of operations at 24
The Iloilo PPO tailed at 20 while the Bacolod City Police Office (BCPO) conducted 12 operations; Iloilo City PO with 11; Capiz PPO with 7; and Aklan PPO the Regional Police Drug Enforcement Unit (RPDEU) 6.
Antique PPO recorded no operation for the period.
But it must be noted that it was the Bacolod City PO that registered the bulk of seized illegal drugs.
It can be noted that June's Birada Semana had resulted to 66 anti-drug operations.
However, illegal drugs seized to amount to more than P8.7 million.
During May's Birada Semana, there were also 66 anti-drug operations conducted.
However, drugs recovered just amounted to almost P2.6 million.