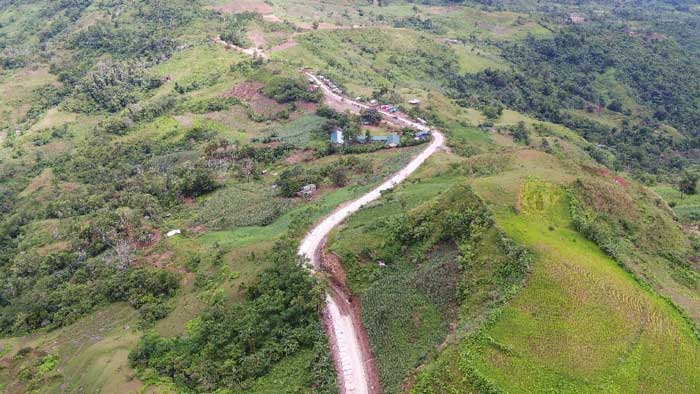 The continuous improvement of access roads, delivered by the Department of Public Works and Highways (DPWH), is seen to encourage more local and foreign tourists to visit Binadlan Falls in Negros Occidental.
DPWH-Negros Occidental 2nd District Engineering Office is continuously undertaking the concrete paving of the access road leading to Binadlan Falls in Barangay Bi-ao, one of the magnificent tourist attractions in the town of Binalbagan.
District Engineer Marivic M. Roldan reported that DPWH is undertaking the fifth phase of the road concreting project, in the amount of ₱29.4 million, which includes the construction of a 951-lineal meter Portland Concrete Cement Pavement (PCCP) road. The undertaking is expected to be finished in the third quarter of 2023.
"This is the continuation of our multi-year road concreting project, which started in 2019. A total amount of ₱225.35 million was allocated for the construction of the whole stretch of access road which starts from Binalbagan town proper to Sitio Binadlan in Barangay Bi-ao, which leads to Binadlan Falls," Roldan explained.
Concreting of this access road is also a big help not only to tourism but for easier and more convenient transportation for local residents, especially students and those who are working.
"Teachers and students of Binadlan Elementary School will no longer suffer the muddy road during rainy days and dusty road during the dry season, a great help towards the achievement of academic excellence. Also, motorists will have safer, more convenient, and cost-efficient mobility," he added. (DPWH-6)