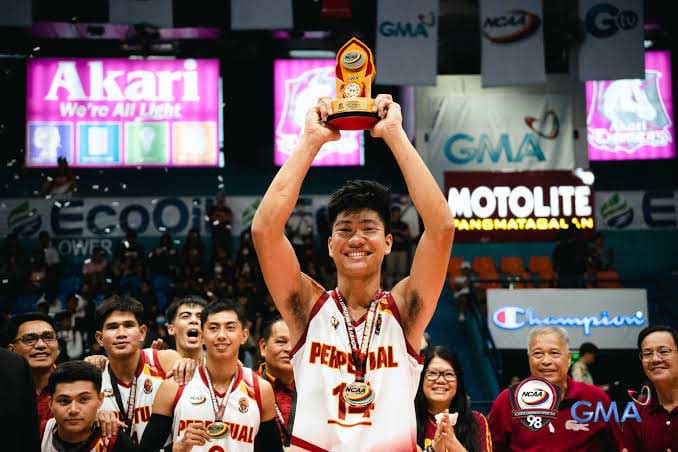 By Leobert Julian A. de la Peña
National Collegiate Athletic Association (NCAA) Most Valuable Player (MVP) Louie Ramirez just received a once-in-a-lifetime opportunity after getting an invite from Japan Volleyball League's Oita Miyoshi Weisse Adler for an intensive three-week international training camp.
The development was announced last August 3, 2023, after Dr. Atsushi Moyoshi, the team owner of the Weisse Adler, confirmed Ramirez's participation in the upcoming camp.
"We are delighted to have Louie join us for this training opportunity. Our team is eager to establish a new relationship with players of his caliber for future endeavors," Dr. Moyoshi said.
All the hard work and sacrifices paid off for Ramirez who was coming off an impressive NCAA season with the Perpetual Altas Spikers.
The pride of Malimpin, Pangasinan was the main offensive weapon of the Altas Spikers during the past NCAA season and also quickly turned the heads of various local and international scouts.
Ramirez will be accompanied by Perpetual's assistant coach Macky Cariño on his trip to Japan. The two vital pieces to the school's next NCAA run will then arrive on or before August 16, 2023.
The plane ticket, land transportation in Japan, accommodation, and food will be shouldered by Dr. Moyoshi and the Weisse Adler during their three-week stay.
This move was also supported by the team's head coach, Sammy Acaylar, who added that this will not only boost Ramirez's skills but this will also be a huge help to Perpetual's volleyball program in general.
"I allowed Louie to train abroad para mas lalo siyang gumaling at marami pang matutunan sa larong volleyball na madadala nya dito sa team, sa NCAA, at sa bansa," said coach Acaylar.