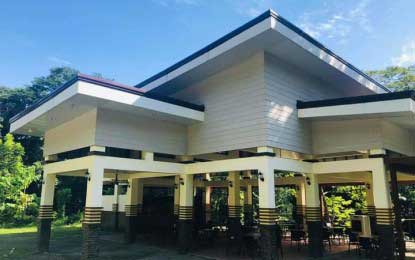 BACOLOD City – The Negros Occidental provincial government has earned more local revenues through its four operating enterprises under the Economic Enterprise Development Department (EEDD) in the first half of 2023.
These include the Cybercenter, Negros Residences and Food Terminal Market of Occidental Negros (FTMON), all located in this city, as well the Mambukal Resort and Wildlife Sanctuary and Catering Services, in neighboring Murcia town.
"The EEDD has served as one of the highest revenue-generating departments in the province with a significant high increase of revenue in the accommodation facilities and catering services," Governor Eugenio Jose Lacson said in a report released on Friday.
Records as of Friday showed the Cybercenter generated a total collection of PHP64.329 million from its rental revenues from January to June this year. It leases out spaces to business process outsourcing firms, private companies and local businesses with a 92.5 percent occupancy rate.
The figures represent a 32-percent increase compared to the collection from January to June 2022.
Lacson said there has been increased occupancy rates of accommodation rooms, function halls and meeting rooms in FTMON and Negros Residences in the first six months, achieving almost 60 percent of the annual target.
The upward trend has been noted with the resurgence in face-to-face meetings, training, and seminars, he added.
Operations of FTMON officially started in August 2022 with a stall occupancy rate of 68 percent while Negros Residences experienced a notable boost in income during the first half of the year.
"This increase in revenue can be primarily attributed to the rise in occupancy rates in the dormitory areas. The demand for budget-friendly accommodations resulted in a substantial surge of 31.26 percent in occupancy for the dormitory rooms," the governor said.
Lacson noted that the provincial government "offers competitive rates on accommodation and catering services, making it attractive for government establishments".
"The reasonable rates we offer are likely attracting a significant portion of private reservations and walk-in clients, which account for 55 percent of the total accommodated guests in the last six months," he added.
Records also showed the Mambukal Resort and Wildlife Sanctuary and Catering Services, which has achieved a financial self-sufficiency rate of 80 percent, collected some PHP9.78 million, representing about 29 percent of the total income recorded in the books of the Provincial Treasurer's Office for the first semester of 2023. (PNA)