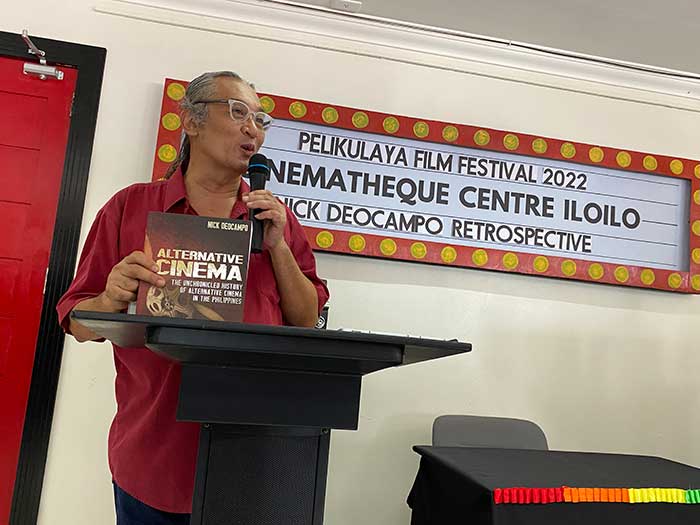 By Joseph B.A. Marzan
Ilonggo filmmaker and film historian Nick Deocampo's new book "Alternative Cinema: The Unchronicled History of Alternative Cinema in the Philippines" promises to introduce the "hidden side" of Philippine cinema that is not part of the mainstream.
Launched last June 16, the book is a collection of ethnographic and historical accounts in alternative cinema in the country, touching on different forms including documentaries, experimental films, short films, animation, student films, among others.
Deocampo himself introduced the book in Iloilo City last Saturday, June 18, and described it in his own words as a "description of an unpopular subculture in Philippine cinema".
"What we know of Philippine cinema, it's popular cinema, it's the movie superstars, but outside of it is an entire world of films that are the oldest in the country, are the most political, the most critically-engaged with reality," he explained.
"[T]hey offer an alternative reality, and that is why they are called alternative cinema because they are alternative to the mainstream commercial, dramatic films that we have," he added.
Deocampo also tagged himself as a main proponent of alternative cinema in the country, citing his educational experience in Paris as well as his beginnings in cinema in 1982.
"My studies shaped me into thinking of another form of cinema. Since 1982, I really started writing down my notes, my journals, my diaries, and started writing. This book was 40 years in the making, and I was germinating these ideas since that time," he narrated.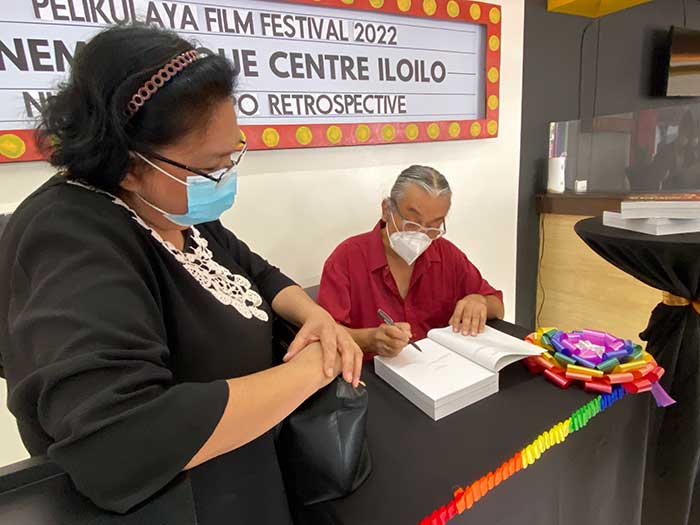 Compared to other written works on alternative cinema, Deocampo said his book uncovers other facts on the country's film culture which haven't been detailed in other books.
"Did we really know that the first film that was made in the country was not 'Dalagang Bukid' by [Jose] Nepomuceno? My discovery was that the first film made by Nepomuceno before that was a newsreel, and it was shot in Cebu. So, it starts with that," he shared.
He also shared that the suspension of the movie industry during the start of the pandemic and its effect on the studios reflected that during World War II.
"[Films] were being made [during World War II] but not the big features because for years the movie industry halted. Just look at the pandemic era that we have right now, Regal, Viva, and Star all fell down, but we are now seeing countless numbers of student films. Look at Cinemalaya and CCP Alternatibo, there are many alternative films being produced. I am pushing the whole consciousness that there are films outside of the movie industry and they are flourishing in the most difficult of times," he said.
His restored documentary films "Oliver" and "The Sex Warriors and the Samurai" were also shown to the viewing public after the book introduction.
Deocampo's book introduction and talk was part of the Film Development Council of the Philippines' (FDCP) Pelikulaya International Film Festival.
The film festival is in celebration of International Pride Month which featured films in relation to the Lesbian, Gay, Bisexual, Transgender, and Queer (LGBTQ+) community across the country.