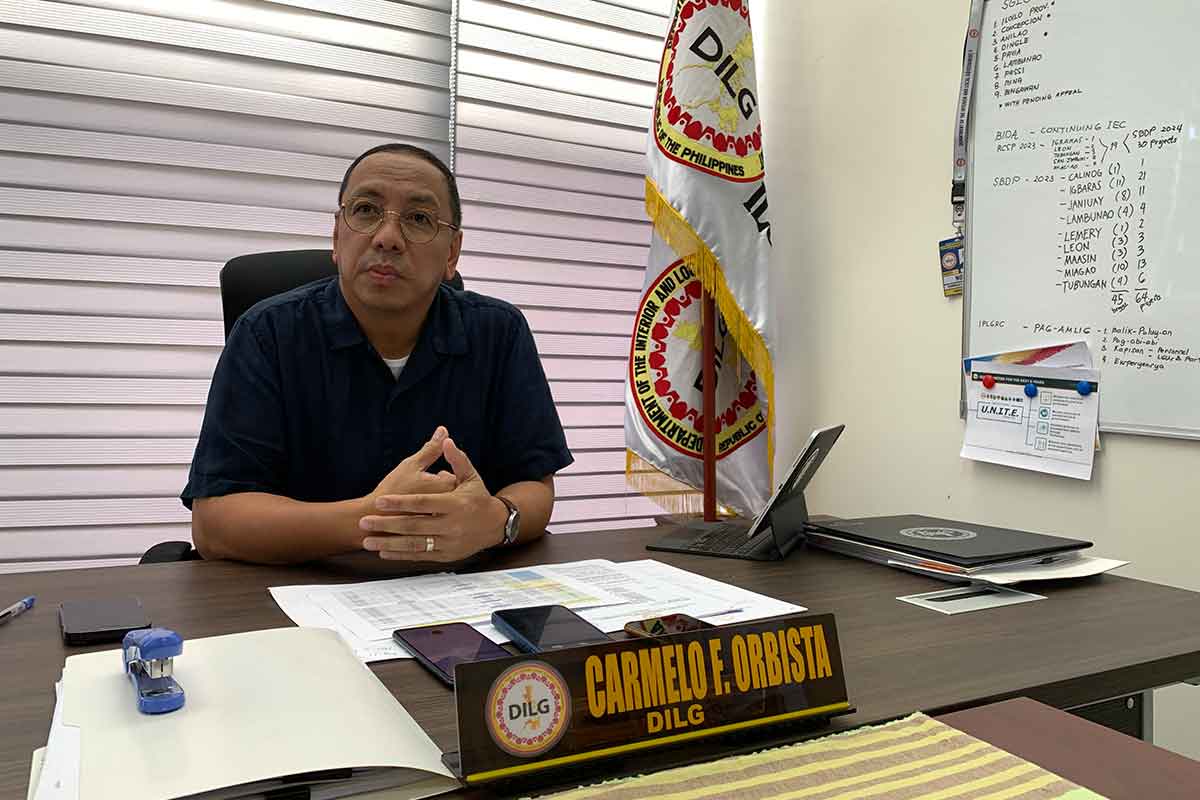 By Rjay Zuriaga Castor
The Department of Interior and Local Government-Iloilo has encouraged newly-elected barangay officials to familiarize themselves with the essential laws and regulations governing their roles as local public officials.
Carmelo F. Orbista, director of DILG-Iloilo, emphasized in an interview that barangay and Sangguniang Kabataan (SK) officials "can never go wrong" in their roles if they are well-informed about their code of conduct.
"Kinahanglan gid nga basahon natun ang Republic Act (RA) No. 7160, which the Local Government Code of 1991. Amo na ang atun bibliya sang atun nga mga local officials. Basahon natun ang corresponding duties and responsibilities," Orbista told Daily Guardian on Monday.
In RA No. 7160, barangay officials are granted control and responsibility for delivering basic services, improving services at the community level, and enhancing resource allocation efficiency, among other responsibilities.
For the SK, Orbista reminded the new breed of SK chairpersons and kagawads to read and understand RA No. 10742 or the SK Reform Act of 2015. The DILG-Iloilo director said this is for the SK officials to be aware of their powers and duties.
Some of the SK's functions include organizing and leading youth council meetings, contributing to the formulation of the Comprehensive Barangay Youth Development Plan, and leading the preparation and implementation of the Annual Barangay Youth Investment Program.
The SK is also responsible for leading the barangay council committee focusing on youth and sports development.
Orbista also stressed the importance of officials observing RA No. 6713, or the Code of Conduct and Ethical Standards for Public Officials and Employees, which outlines the norms of conduct that every government official must adhere to.
"Ara dira ang mga different nga mga parameters para ang isa ka official, ang credibility niya, ang integrity masustain as a local official," Orbista said.
Under RA No. 6713, public officials are expected to adhere to standards of personal conduct in the discharge and execution of official duties, including commitment to public interest, professionalism, justness and sincerity, political neutrality, responsiveness to the public, nationalism and patriotism, commitment to democracy, and simple living.